Many of you are probably wondering "What is all this I hear about a new Glasair Super Ill?" Well, prior to Sun n' Fun this year, our Glasair III demonstrator, N54OLP, went though a complete metamorphosis to become N401KT.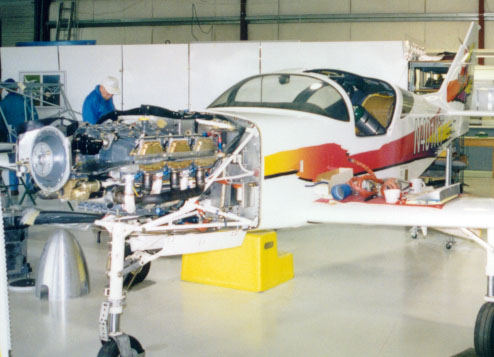 Yes, we did fly it to Flight level 330, and we and achieve speeds in excess of 350 mph. Yes, it was still maintaining an honest 2,000 fpm rate of climb at 32,000 feet. Yes, I was trying to set a new non-stop speed record from Arlington to Lakeland with a total of 167 gallons of fuel on board.
Why were we doing this? The idea was to see what the potential would be for some new speed modifications to the Glasair line. We learned quite a bit from this initial research and development, but we have more questions to answer yet. As research progresses we will certainly keep you posted on any new options that might spin off from this work.