I built my Sportsman via the Two-weeks-to-taxi program in November, 2018. The seat cushions that come with the TWTT Sportsman are fine for most people, however, tall people (over about 6′-2″) start having issues with hitting the top of their head on the steel cage. This is especially true if you're wearing a conventional headset. The stock seat cushions are about 8″ thick in the seat area. I tried mocking up a thinner seat cushion with a standard "throwable" boat cushion (about 3″ thick) and a friend who is 6′-4″. It seemed to work out great.
I got with Harol Rosales (hardindustrieshl.com, 360-913-2063) since he does unbelievably great upholstery work. I first met Harol while working on my Sportsman during my TWTT program. Not only is he a great guy, but he's a master craftsman, at just about everything! Harol added some seat heaters to my existing seats so it was only natural that I contact him about a custom seat cushion. After a brief conversation on what I wanted, he went to work. I only needed a "tall person" seat cushion for the right hand, passenger side, so that's all I ordered. Below is what I received from him.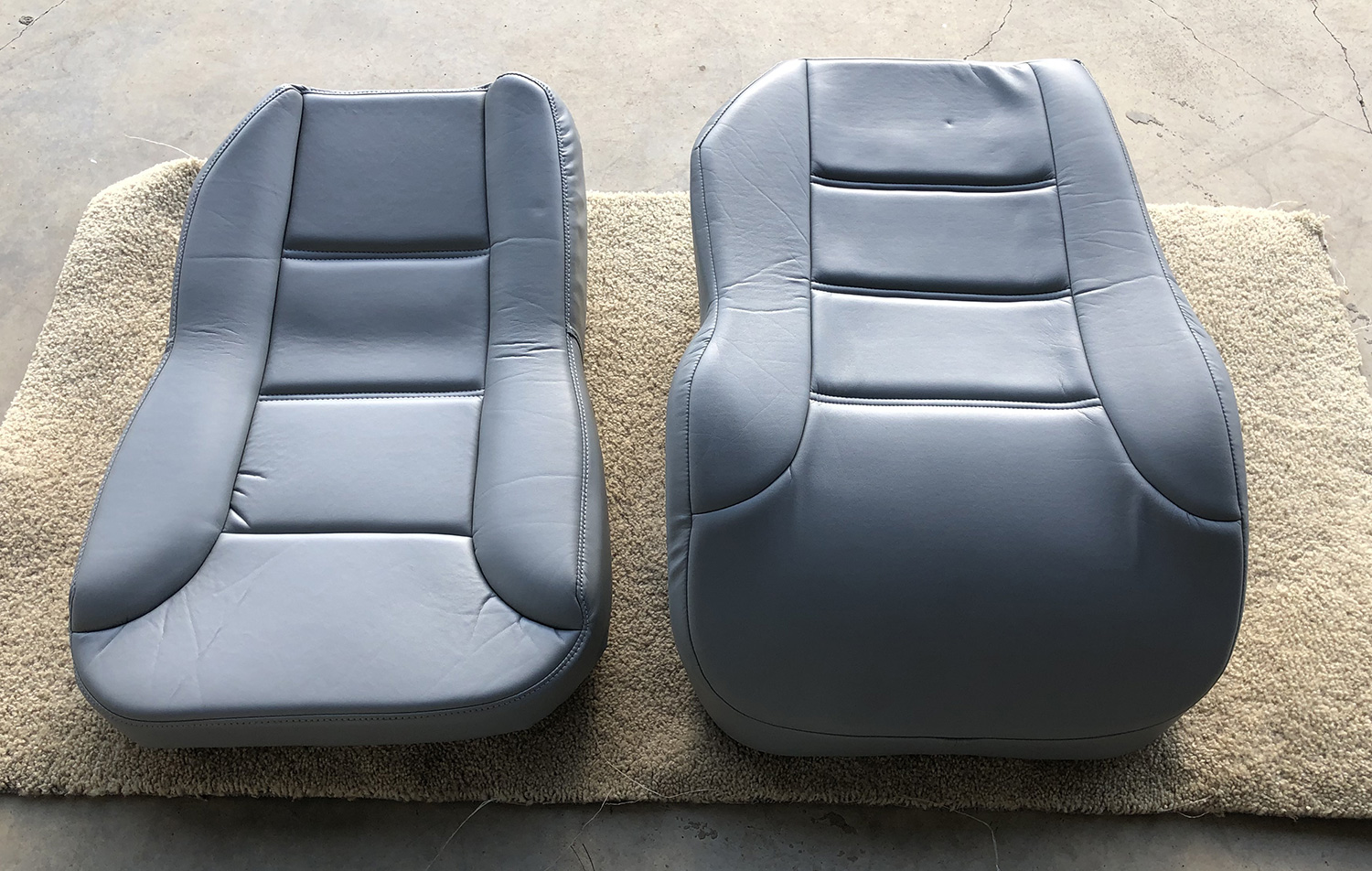 These two images show the stock seat cushion and the custom "tall person" seat cushion. You can see how much thinner the new seat cushion is compared to the stock model.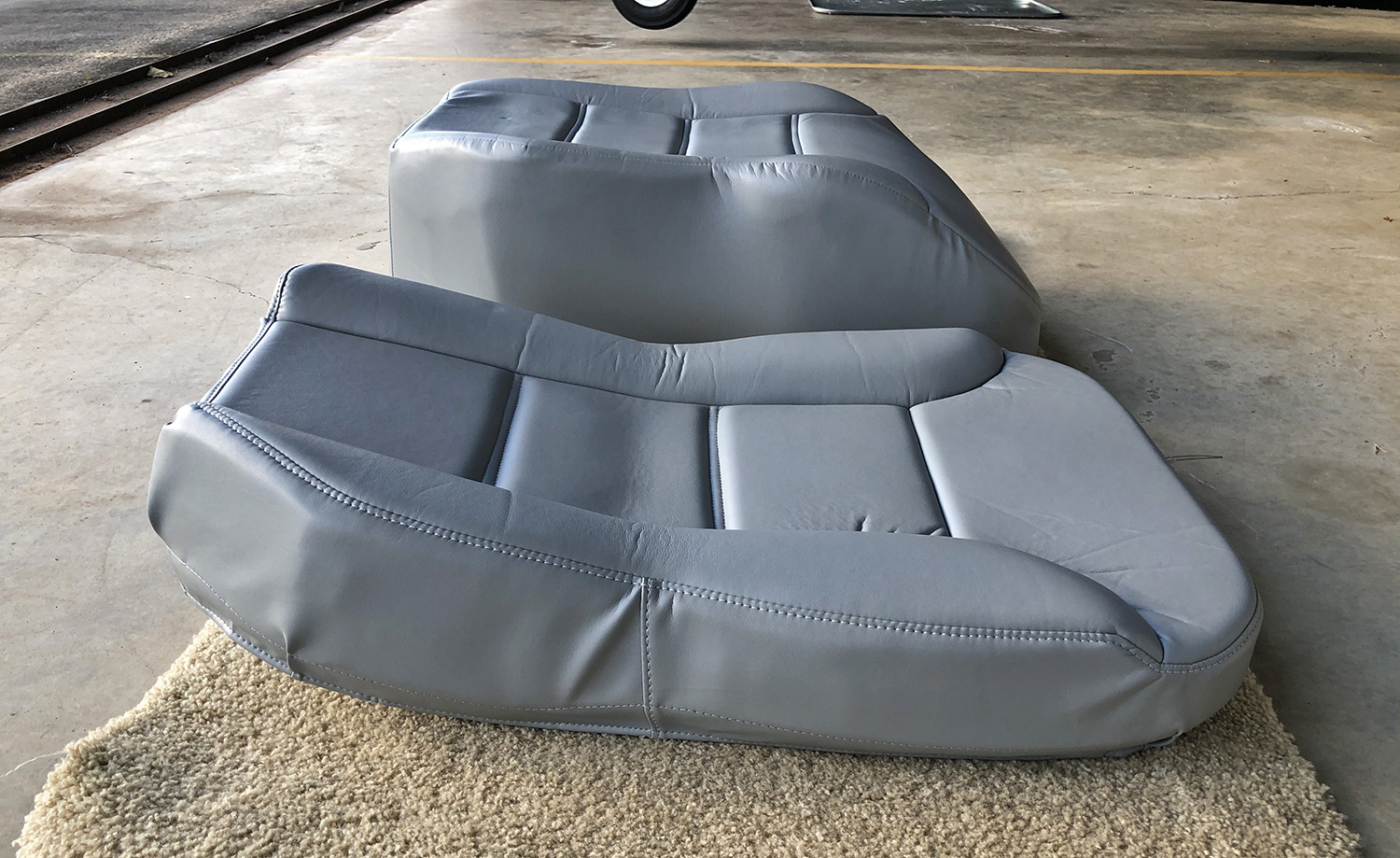 The third photo shows the new cushion in my plane. The left hand (pilot's side) is the stock cushion with the seat back moved forward a bit for comparison. There's now a gap in the lower portion of the seat back with the "tall person" cushion, but according to my friend, he doesn't notice the gap.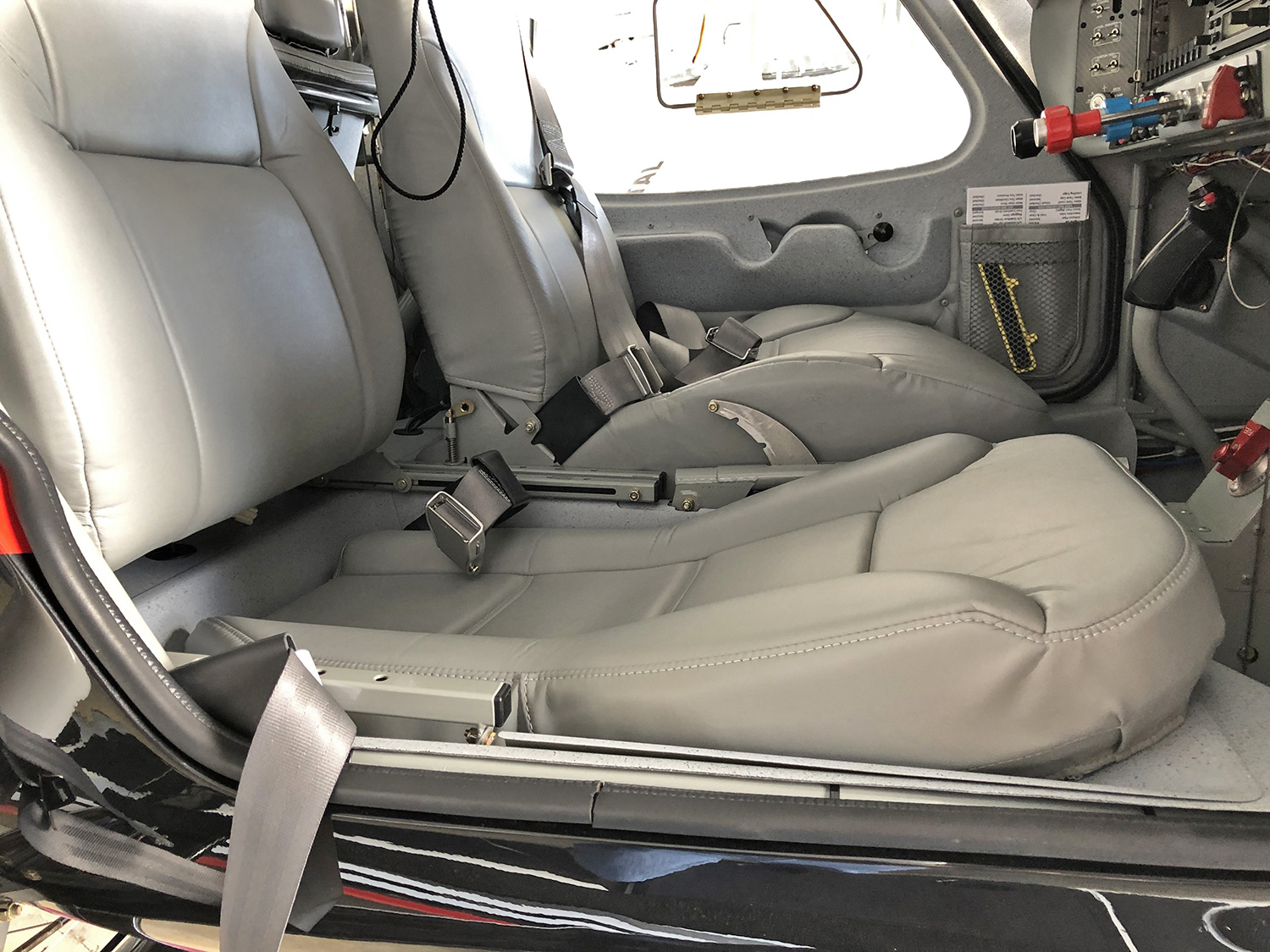 The side by side photos below shows my 6′-4″ tall friend sitting on the stock (left) and "tall person" cushions. Although it's kind of hard to see, in the left hand picture, my friend has his head tilted downward a little. His head (the headset actually) is hitting the cage crossbar. He also said that the visor hardware was right in line with his view out the windshield.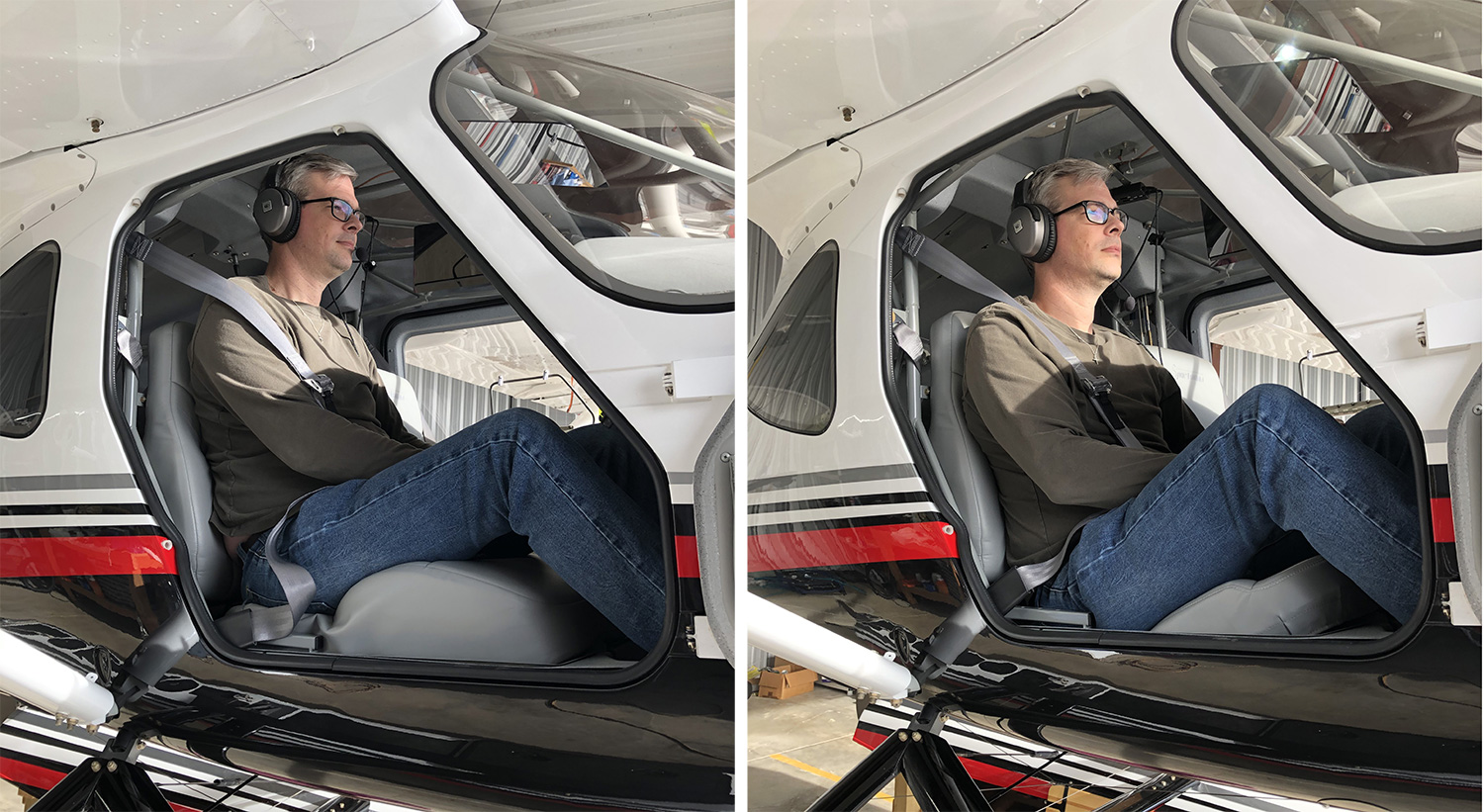 I really like how this seat cushion turned out. It looks perfectly "stock," it fits great in the seat pan, and matches perfectly with the interior of the aircraft. Plus, it's very comfortable according to my friend. I can attest to the comfort but I'm so short I couldn't see over the instrument panel while sitting it it!
Whether you need another seat cushion for your tall friends or you're blessed without being "vertically challenged," you might want to give Harol Rosales a call and have him whip up one (or two) of these for you. I've got no connection with Harol except as a friend and a happy customer. Perhaps this helps others who have the same issue I did.
Thanks for all the cool ideas I've found on the GAOA website—this is my contribution to the knowledge base.