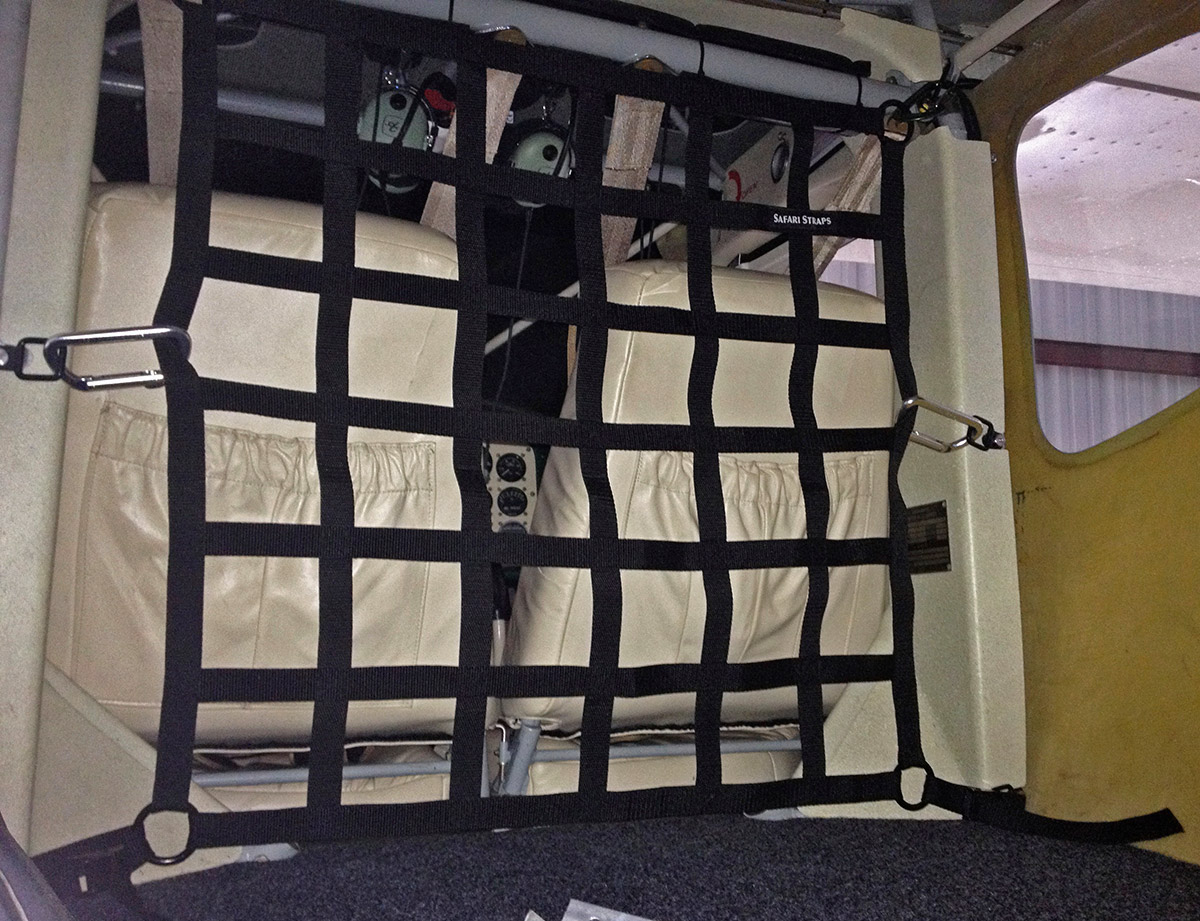 I became interested in a net at the back of the seats, separating the cargo area, when I saw Alan Negrin's Sportsman last September.
I found this net from Safari Straps and finally installed it last weekend. Inspired by the clamps Glasair Aviation supplies for the seatbelt relocation, I fabricated some Adel-style clamps from 1" x .063" stainless strap. I used a shoulder bolt and the Safari Strap, PVC-coated, D-rings for the middle and lower attach points. I used the upper cage attach points (for the bars that run to the rear top of the fuselage) for the top of the net.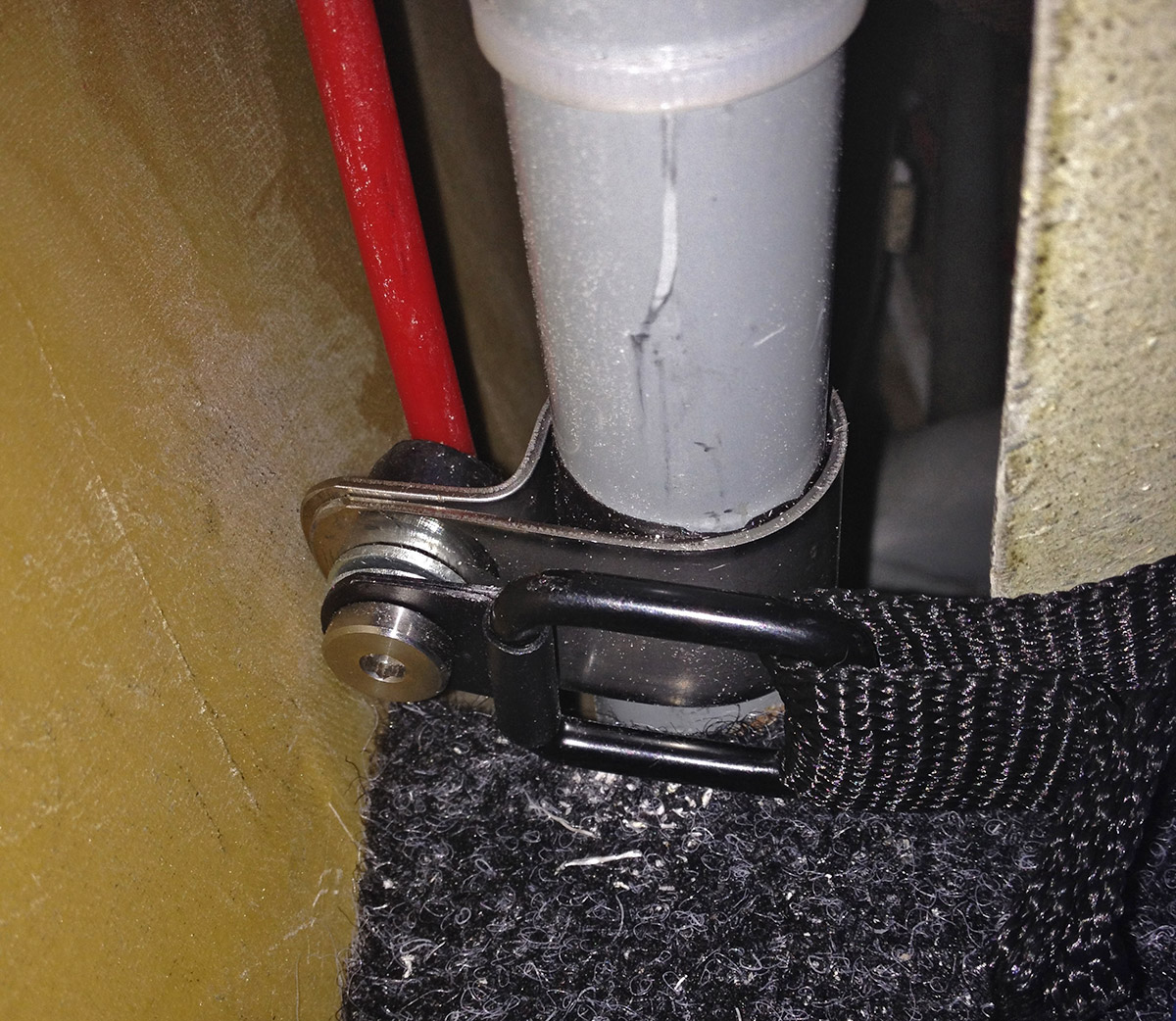 The 28" x 28" small, 1", cargo fits almost perfectly. Using caribiners makes it easy to drop down and reattach.
My Glastar has a raised baggage floor and now has the seatbelt update that makes the opening behind the seats a little smaller. A larger size might fit better in planes without these.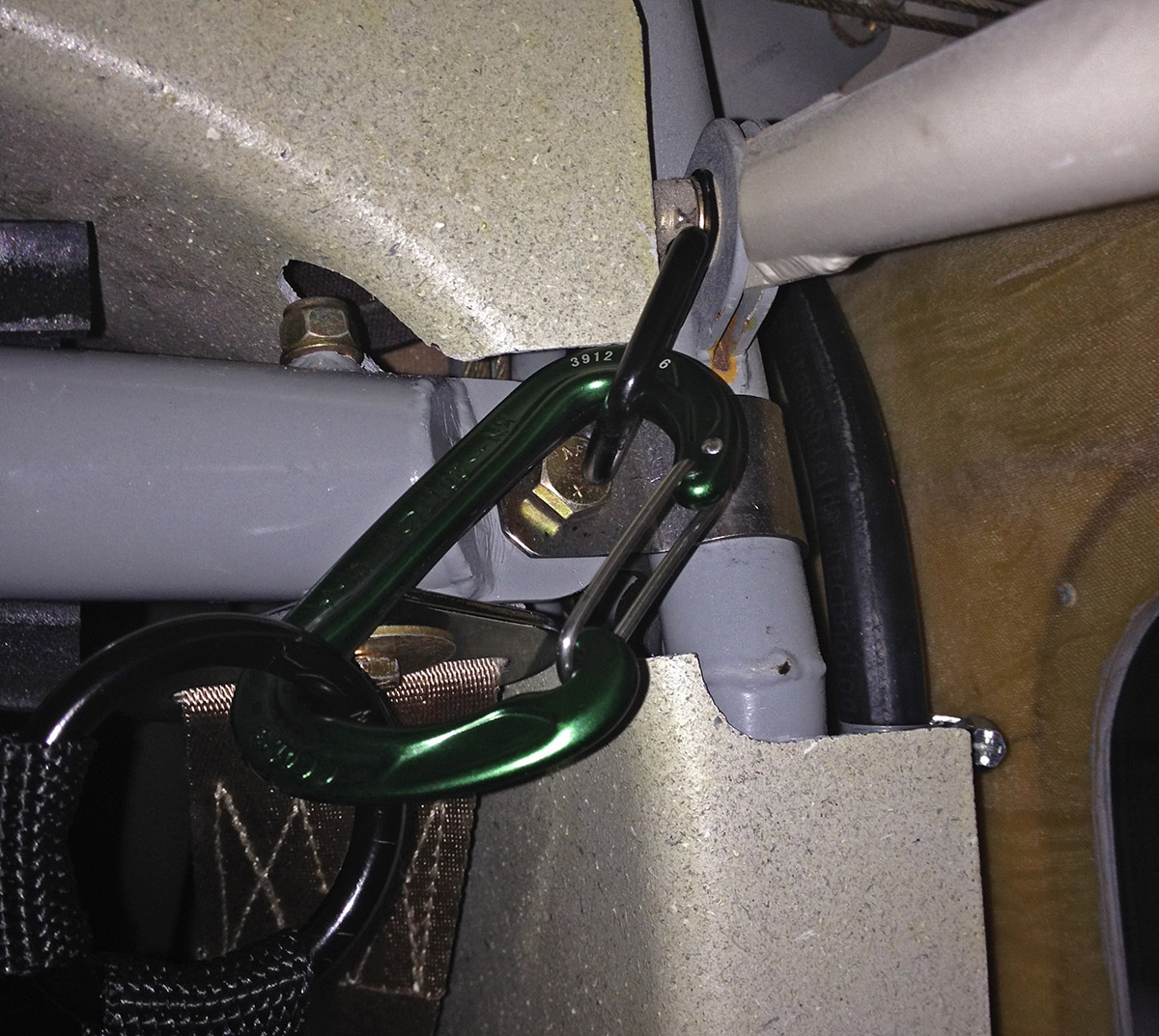 I plan on doing most of my flying with the net in the folded-down position with both upper clips detached. When I travel with larger items, or the dog, I plan to attach the uppers.
Terry Dovey voiced concern about the deflection of the net. As the photo below shows, with the seats in their full rear position, there is about 5" of space between the net and the seat back.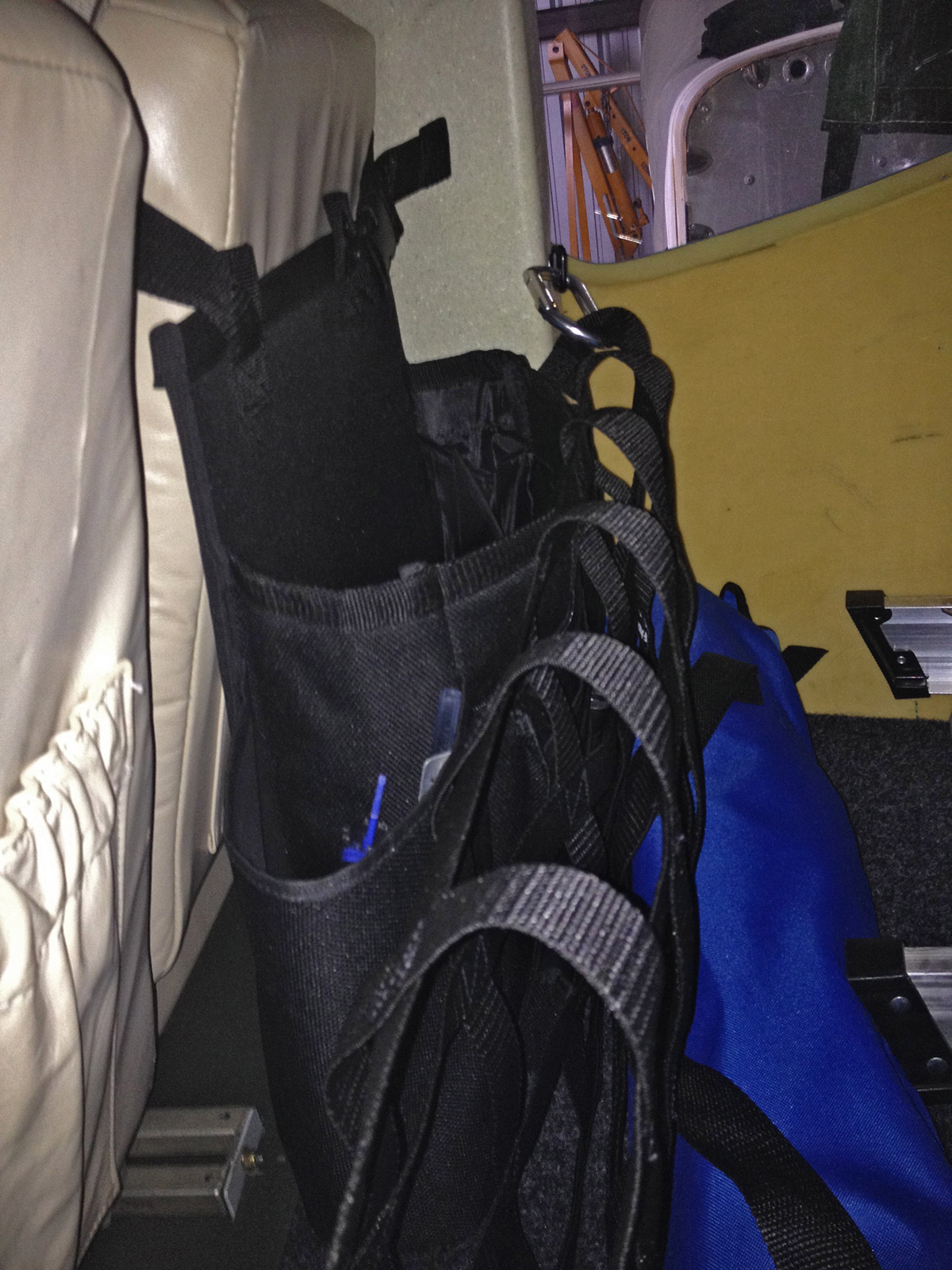 The thought is that, in the event of a sudden stop, whatever is in the back will get a softer "catch." The possibility of the side brackets twisting around to the inside under heavier stoppage was a thought in the design as well.
This may cushion the "catch" of the items. I gave this a bit more thought since I might actually be carrying my dog and I wanted to give her a little extra margin for safety.
With the extra 5" of space between the net and seats I don't think things in the back will actually hit the pilot or passenger in the event of a sudden stop since we will be fully forward in our belts at the same time something in the back would hit the net. Of course a hard enough deceleration won't save anything.
All of these are just thoughts I had while deciding where to mount the net.
Note: I have a seat-back bag attached to the right seat.
Editor's note: If you would like to make your own net, see Heidi Tillinghast's instructions.
Supplies