I have found that wrapping the airplane can be quite frustrating but I'm learning a lot.
I've been testing 3M 1080 wrap and the Avery equivalent with great success in terms of adhesion in the wind stream and in very hot areas like the cowling right by the exhaust on the left side. I have watched many many, hours of YouTube videos on wrapping and have learned a lot.
I got plenty of yellow and blue wrap and decided to start on the spinner. Might have been a mistake. After two colossal fails and one significant fail, I have found the limits of how much the material will stretch and conform.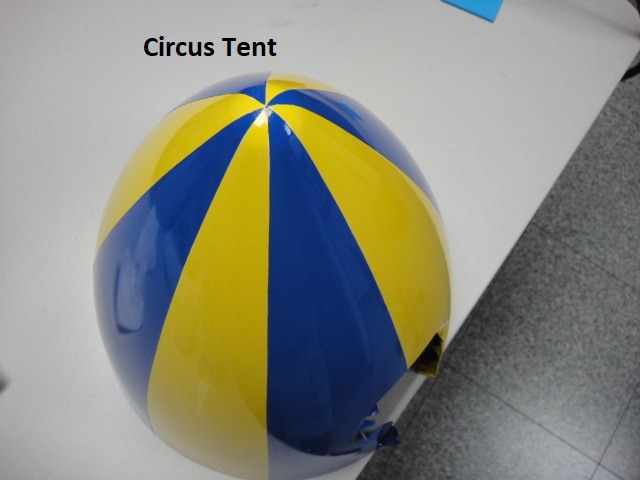 The spinner is shaped much like half a football (American football). I knew a full one piece wrap would not be possible so I tried wrapping in halves. Still way too much for the wrap or maybe my abilities. I decided to try wrapping the spinner in slices and that has worked pretty well. Except for one thing, it looks like a circus tent! Oh well, I always did like the circus.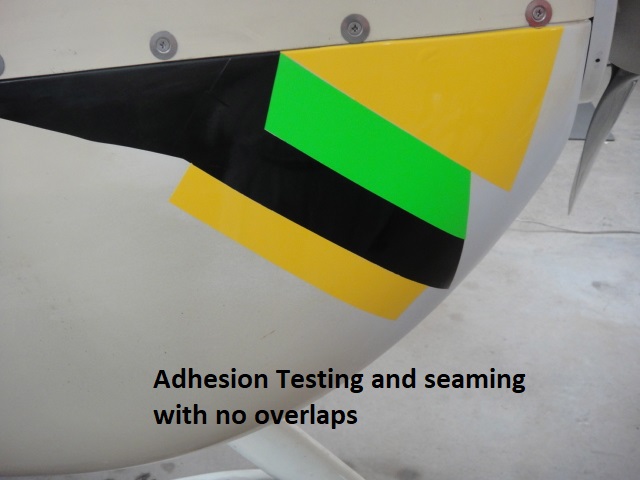 Meanwhile I've been testing the wrap material's ability to protect against corrosion and early tests seem promising. I'm using salt water, DEF (Urea), and dissimilar metal. I'll peel the tape in a few more weeks and show the results. This is in case I decide to wrap some of the aluminum. I won't do that if it shows any corrosion under the wrap.
The best thing of all is no overspray on anything and no poison in the lungs.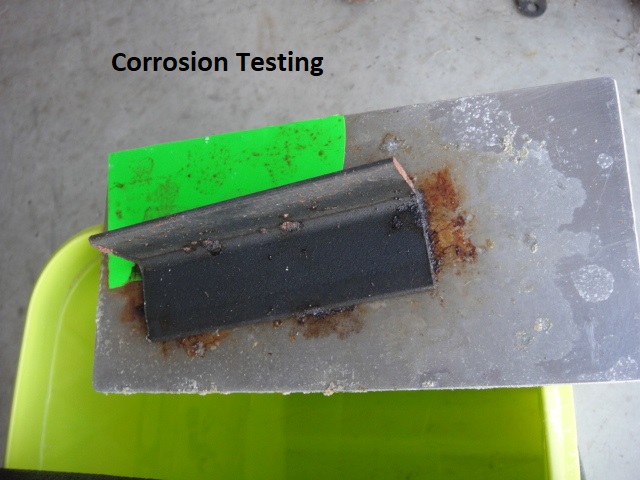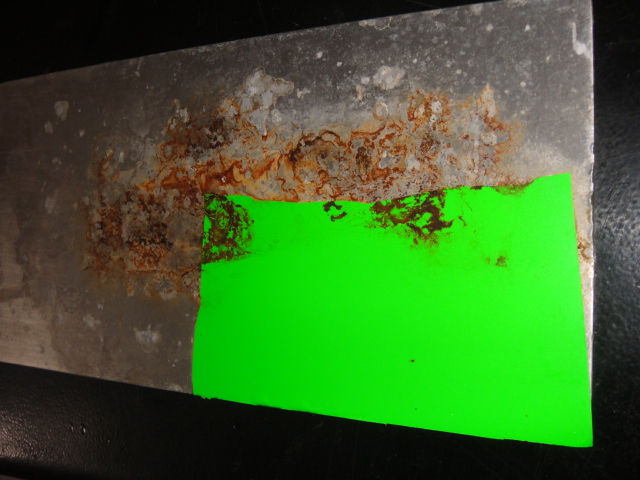 I pulled the wrap from my corrosion test piece. I'm pretty impressed so far. The test did show that I need to be very careful about the edges so when I wrap aluminum, I'll do a lap seam instead of a butt seam. The spinner and top cowl are butt seamed.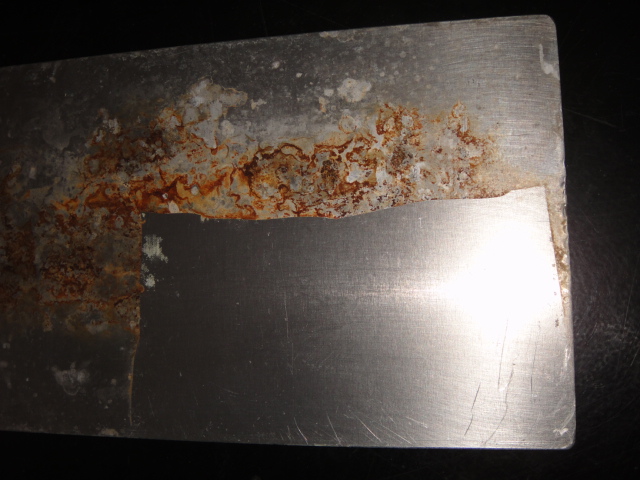 I've gotten all materials at Fellers.com. I'm using knifeless tape to do the seaming.
In the wrap tutorial videos, the subject of the wrap was usually something heavy that stayed in place when you started pulling on the wrap. My spinner is maybe 2 lb, and even when I tried having my wife hold the spinner, it was just too unwieldy to get much conformance from stretching.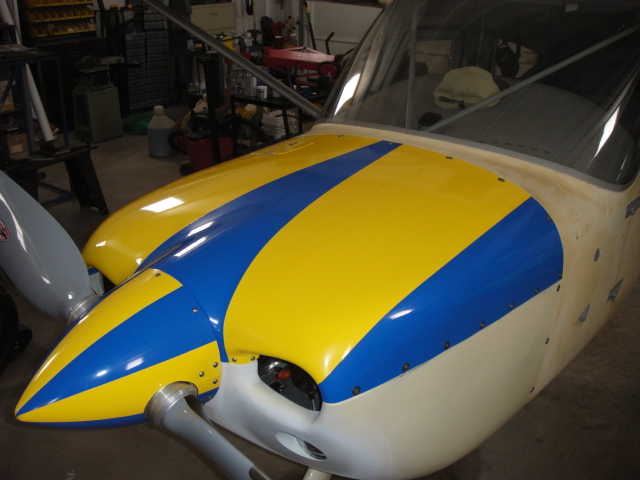 I got a very good look at a RV-7 that had been wrapped by one of the professional companies down in Florida. The wrap job was about two years old and I was very encouraged by the overall look of it. The spinner on that was done half white and half blue so I asked the owner how they got the wrap to conform so well. He said it was JetGlow wrap (paint). I thought "cheater". Turns out his wheel pants were painted also.