The tenth annual Smiley Creek Fly-in was even better than usual, which is surprising in that we've already had so many memorable ones. But we had the good fortune of excellent weather and a huge turnout, not just of our favorite aircraft but of the Round Engine 'crowd' as well—and their followers. On Saturday I heard there were 86 aircraft on the field at one point, likely a record of its own. And while our best photographers, Jon & Julia Apfelbaum, missed the fly-in this year, we were lucky to have AOPA's own Mike Fizer there to record the event, with both stills and drone videography. Any reader of AOPA Pilot will be familiar with Mike's excellent work.
Ok, so Mike was actually working with AOPA's Julie Boatman on a profile of the Hoff family and their long involvement in Idaho aviation and RAF, but it was hard to point a camera and not have one or more GlaStars and Sportsmans in the frame last weekend, so we might enjoy some national exposure in that magazine.

Thanks to the tireless efforts of Dave Hulse, Dave Ammenti and their wives Gail & Anne, the event went off without a hitch and no one went hungry. The Galena Lodge dinner on Friday was the culinary highlight as usual, but the Thursday BBQ and Smiley Creek Lodge dinners were even better than before, all enjoyed outside in the finest weather.
Each year we are lucky to meet people for the first time after years of corresponding on the Glastarnet. After 17 years of sharing pointers online, I finally got to meet Werner Schneider in person, since he made the long trip from Switzerland. His mark can be found in few places on my project and after what I learned from him last weekend, there are more Werner mods to come.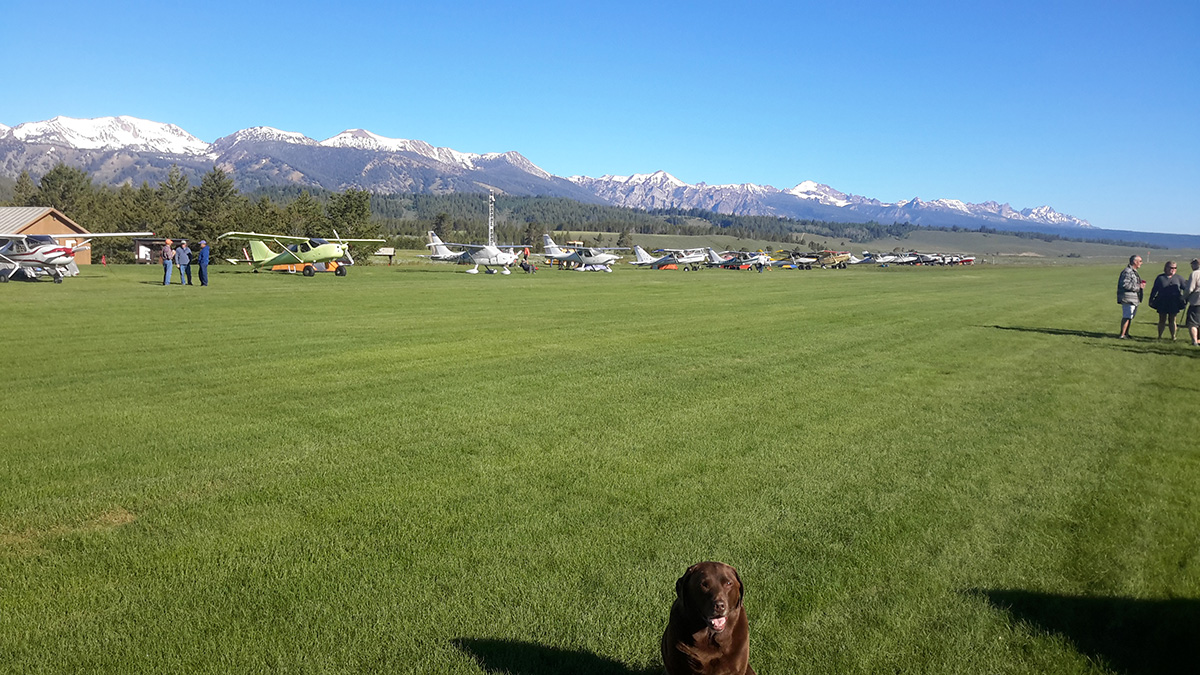 We departed Sunday with the Suttons and Lakes in their GlaStars for a nice flight in smooth clear air across Washington to visit Mike & Sharon Moss on Vancouver island.
Hope to see you all there again next year.
See the forum topic about this event.