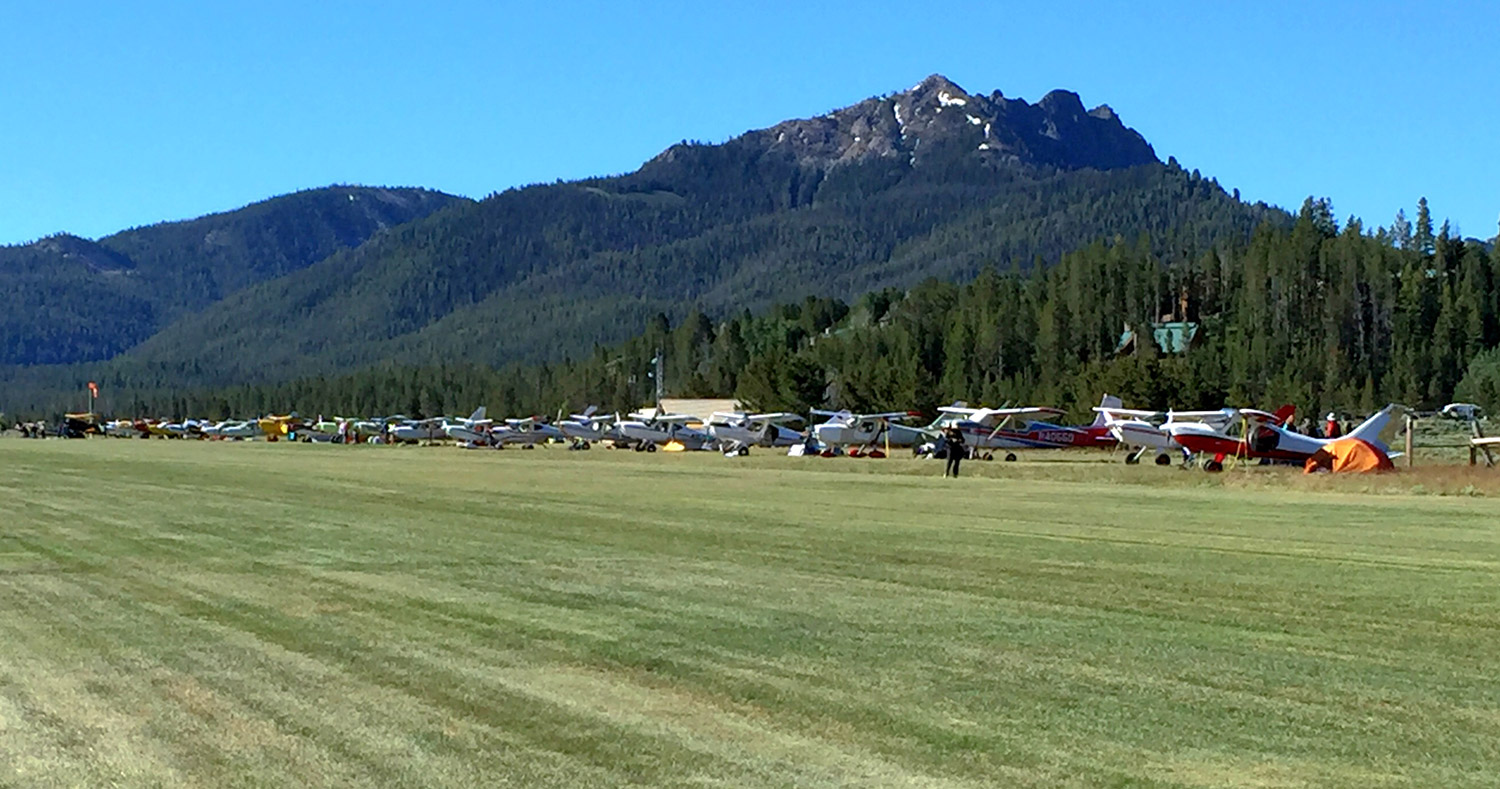 It's Sunday morning and I'm watching our GlaStar and Sportsman airplanes departing Smiley Creek airport. There are still a few of us hanging around here for a few more days.
The weather was great this year, no rain or even a threat of an afternoon shower. There were 25 GlaStars and Sportsmans and three other aircraft aircraft in our party. The Saturday morning round engine breakfast fly-in was back again this year and attracted fly-in spectators and the RAF breakfast support group. There were 62 aircraft on the field Saturday morning.
Steve and Kathy Sutton came the farthest this year from Toronto, Canada. Dennis and Amy Dykstra were 2nd farthest and Steve and Heidi Tillinghast 3rd farthest.
Next year will be the 10th year for this fly-in. The dates are jun 22-25, 2017. If you have been yearning to attend this event put it on your must do list for 2017.