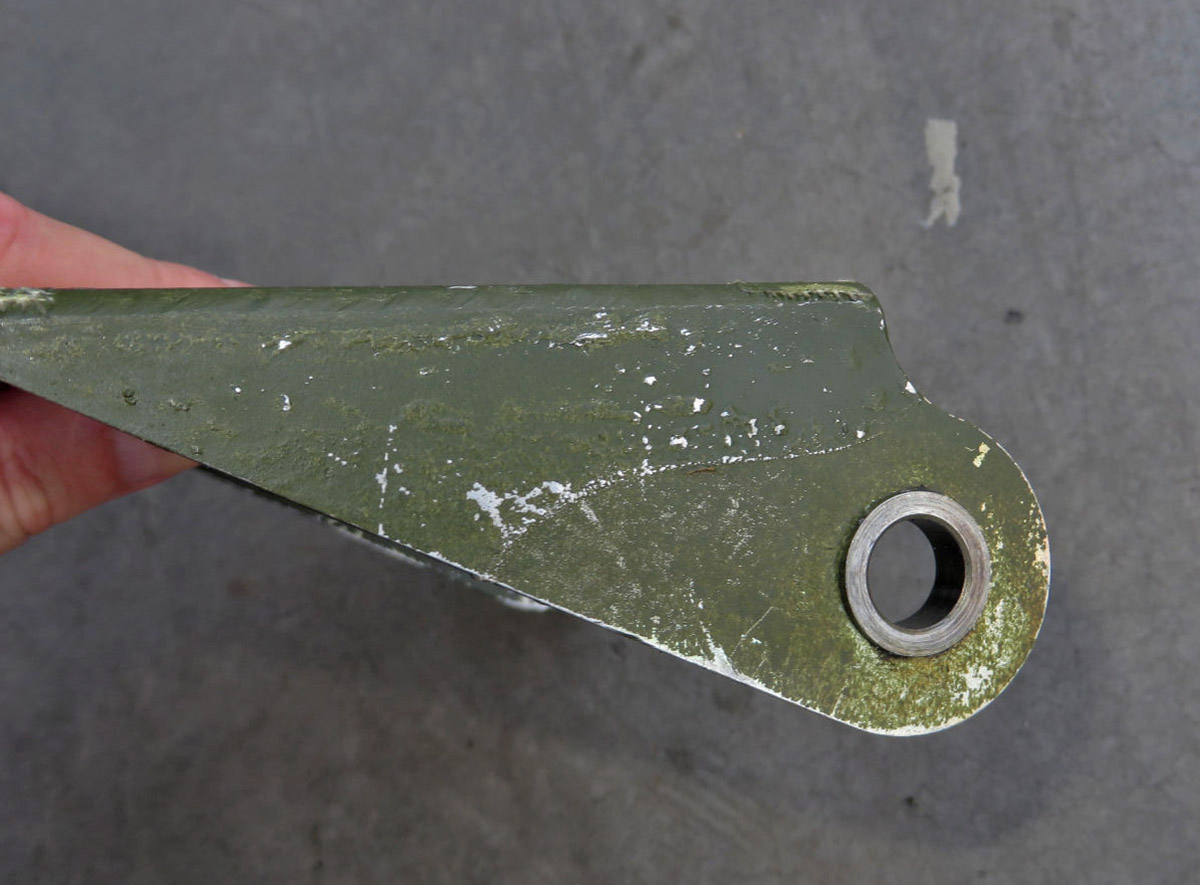 Mike Palmer's Glasair II FT has over 3400 hours on it and he recently discovered cracks in the lugs of his main landing gear brackets. He wanted to share the information so that other Glasair FT owners would be aware of his circumstance and be sure to inspect for cracks during condition inspections.
Glasair Service Bulletin 123 deals with cracks reported in the welds, but in Mike's case you can plainly see the cracks are in the 1/4" thick portion of the attach lugs.

—Ted Setzer
Mike Palmer adds: I think it's a first run production problem with clearances, where someone forgot to take into about the 0.060" x2 width of the shoulders on bushings… (I'm going to reverse the bushing on the strut attach bracket so that the ears on the main gear bracket don't have to splay out to fit.)
As per SB 110, our strut attach bracket was too big to fit inside the outboard rib attach bracket. Too big by twice the thickness of the shoulder on the NAS77-8-25 bushings. (A first run production problem I suspect, where whoever jigged things didn't take into account the shoulders on the bushings.)
I thought it was supposed to be a tight fit, so for all these years (19) I "forced" the strut bracket into the outboard attach bracket.
Hence, the ears on the attach bracket have always been under a sideways load, splaying out a bit.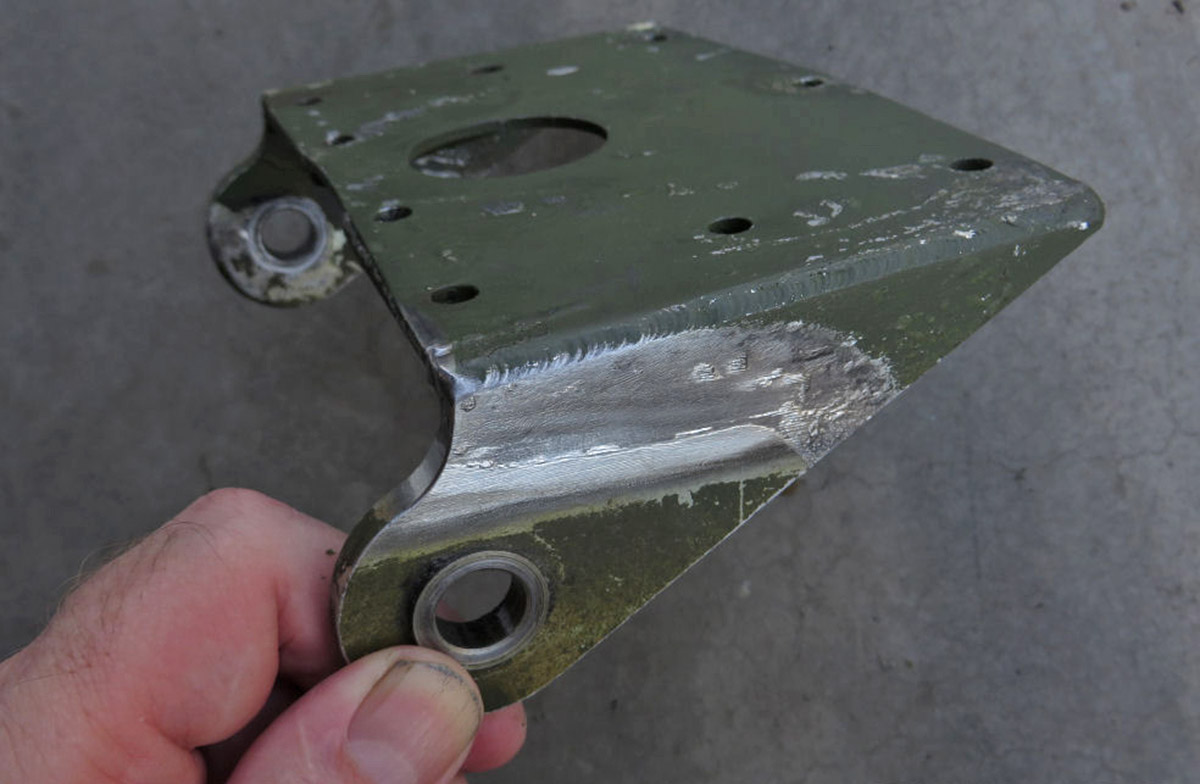 I have ordered new bushings and the plan is to press out the old ones and insert the new ones with the shoulders on the inside of the upper strut bracket. (Whereas SB 110 suggests reversing only one bushing.) If I don't have room for AN960-816L washers, I will use thin Mylar washers from our local Ace Hardware store.
For a long time, I left bolts with cotter pins just snug, so that there wouldn't be any resistance to parts rotating. But after seeing excessive wear in the bolts, I think one should tighten rotating bolts just short of binding whatever is supposed to rotate.