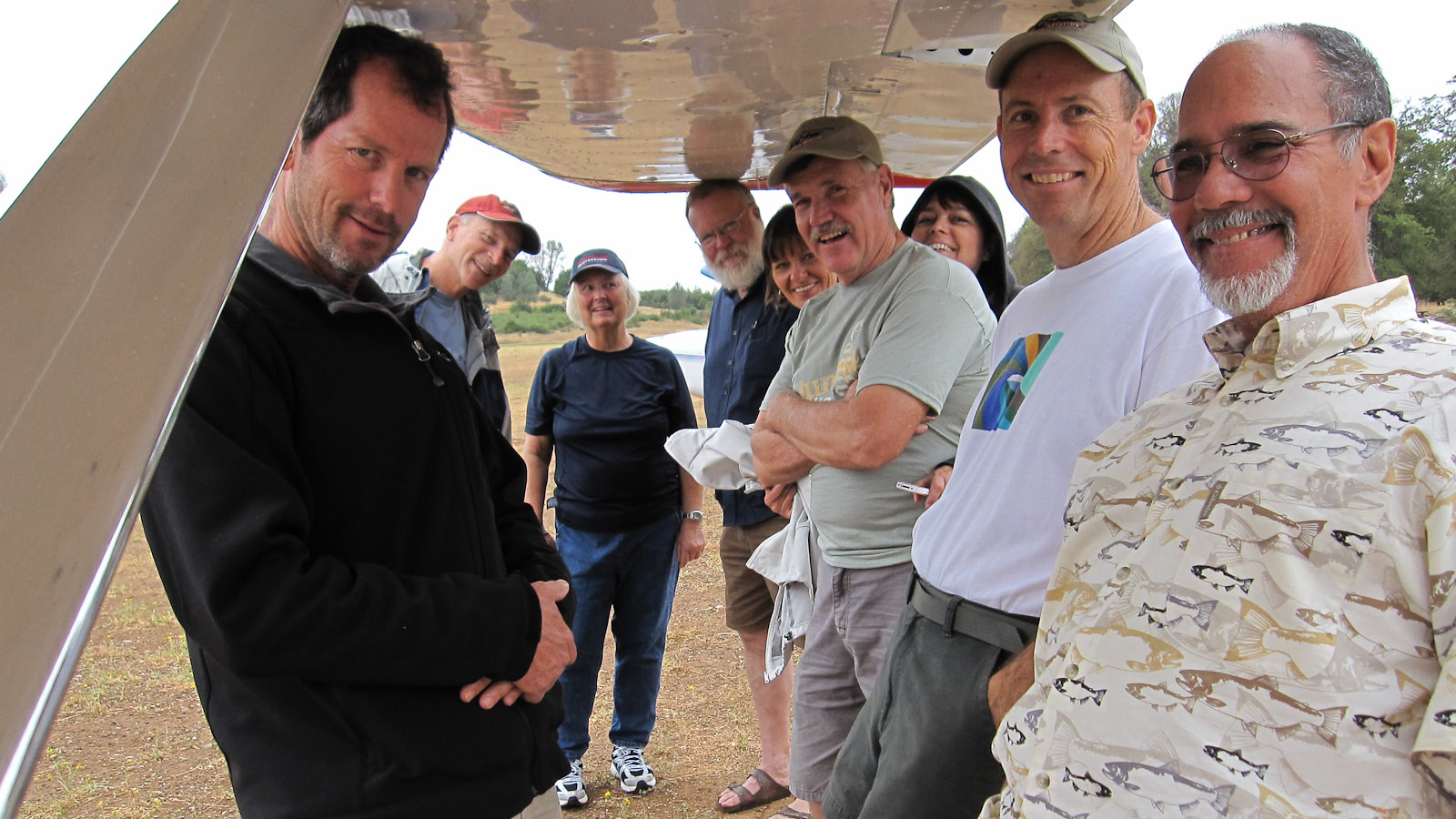 Thanks to all who flew to Columbia this year to celebrate Oktoberfest in style. You made it happen and it was great fun being there with you!
Eighteen aircraft including 12 GlaStars, 4 Sportsmans, a RV-9A and a Zodiac flew in for the weekend event from as far as Vancouver, BC and Park City UT. Although the weather didn't stick to the script originally set out by forecasters, it appears everyone was able to return home on schedule.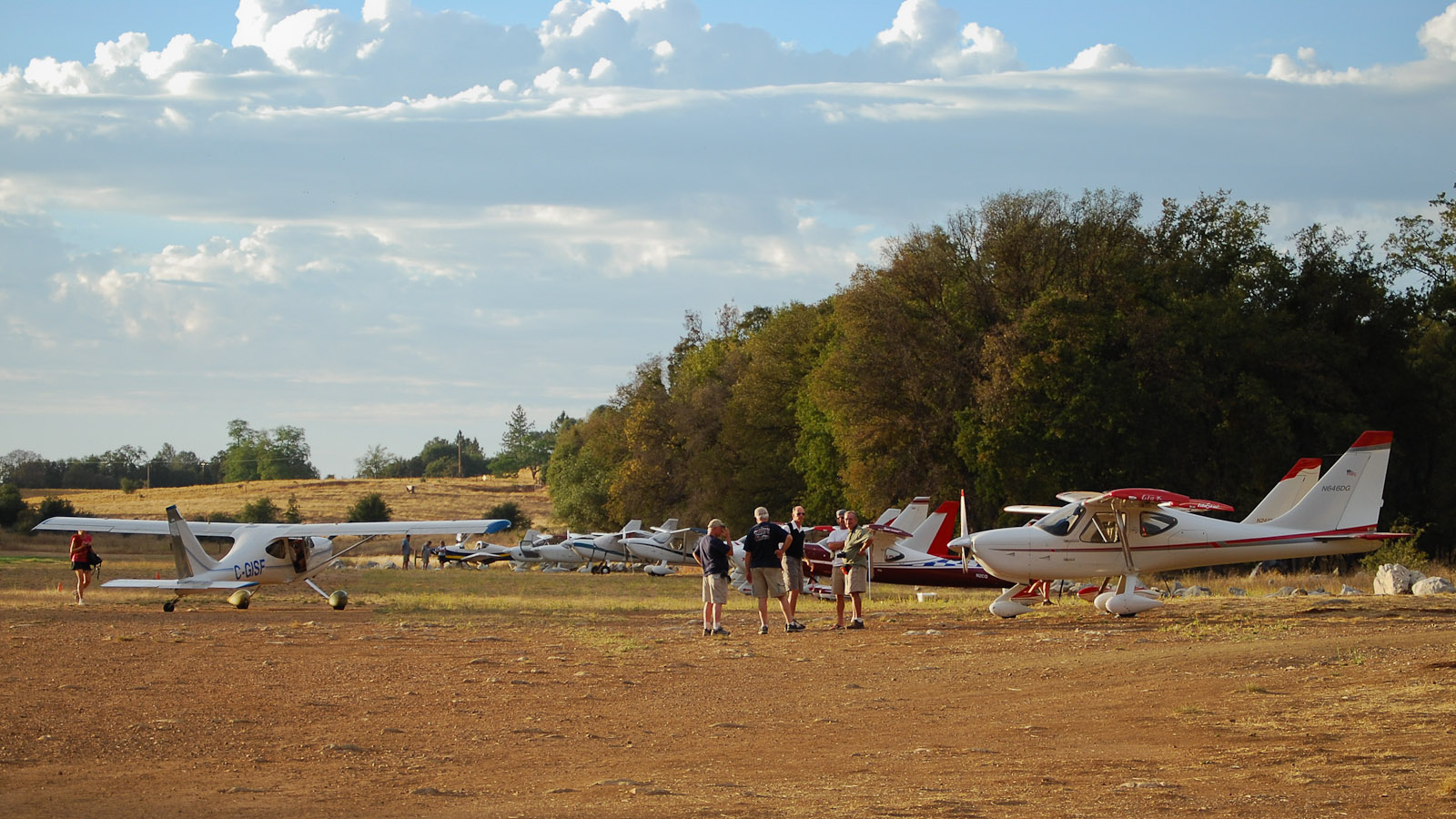 Thanks to Glasair Aviation for their generous donations to our silent auction and raffle. Bidding on the parking brake kit was pretty fierce and finally went to Rob Dehoney, the new owner of Walt Wester's GlaStar.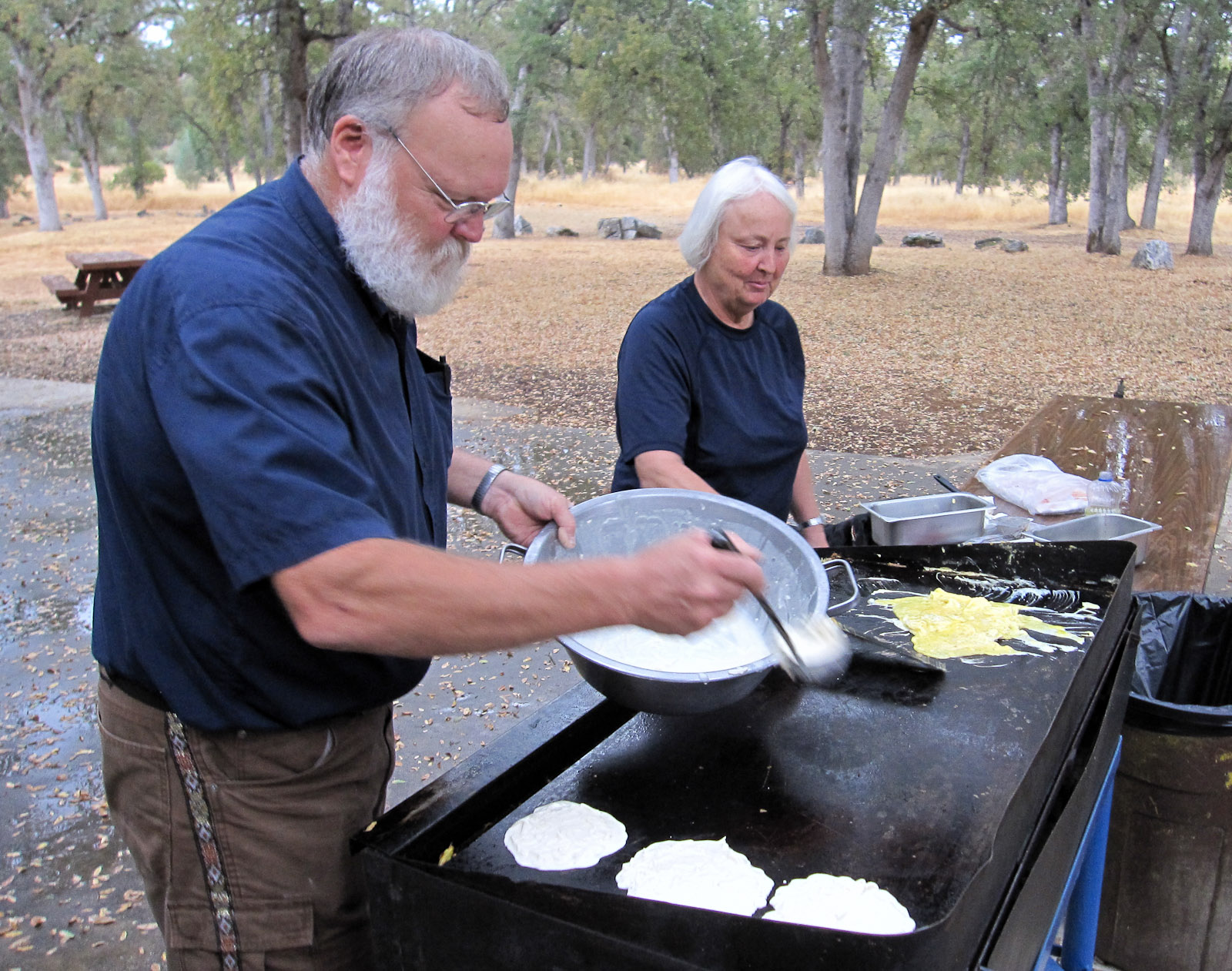 Thanks also to Marc Cook for donating three subscriptions to KitPlanes magazine for our raffle. We're very lucky to have a Sportsman driver at the helm of this publication, not to mention our own organization & 'Flyer. We'll be shortly renewing the KitPlanes subscription that Ann won at Columbia last year.
Bruce Heid and brother Tim arrived in their GlaStar and donated four nice GlaStar T-Shirts printed at Bruce's business, Prographics of San Marcos.
Dave Hulse outbid all others for a 1/5 Scale flying model GlaStar kit, with the proceeds going to future Columbia Fly-ins. Look forward to reports on his Phase I flight test soon.
And a big 'Dankeschön' to Charlie & Margaret Burton who outdid themselves with an amazing menu of German faire including specialties like Spätzle and Pflaumenkuchen (plumcake). They created and served three meals to 35 people and threw a great party, right down to the Oktoberfest music and decorations. They make this fly-in worth coming back to, year after year – so mark your calendars for next October and join us for a Hillbilly Hoedown!