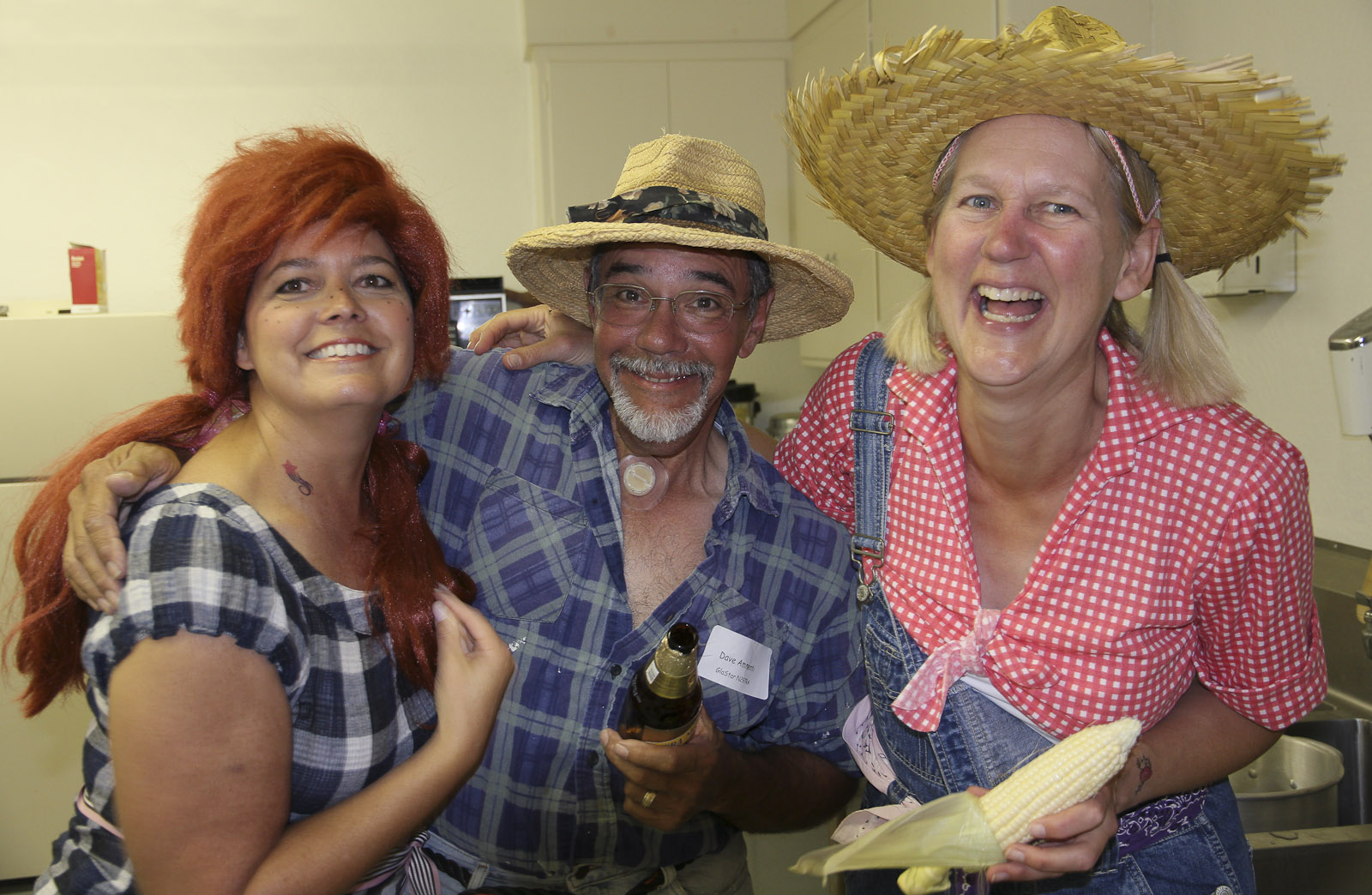 Thanks to all who flew to Columbia this year to for our Fly-In and Hillbilly Hoe-Down. It was great fun being there with you!
Eleven aircraft including 7 GlaStars & 4 Sportsmans flew in from as far as Park City UT to enjoy a weekend of perfect weather, good eats and great company. This was our first potluck in Columbia and we enjoyed a great feast that was flown in from all over: ribs, cheese grits, chicken wings, meatballs, baked beans, corn bread, coleslaw, corn on the cob, watermelon, salad, fresh home made bread, guacamole & chips, carrot cake, bread pudding & brownies. We really needed more time to eat it all!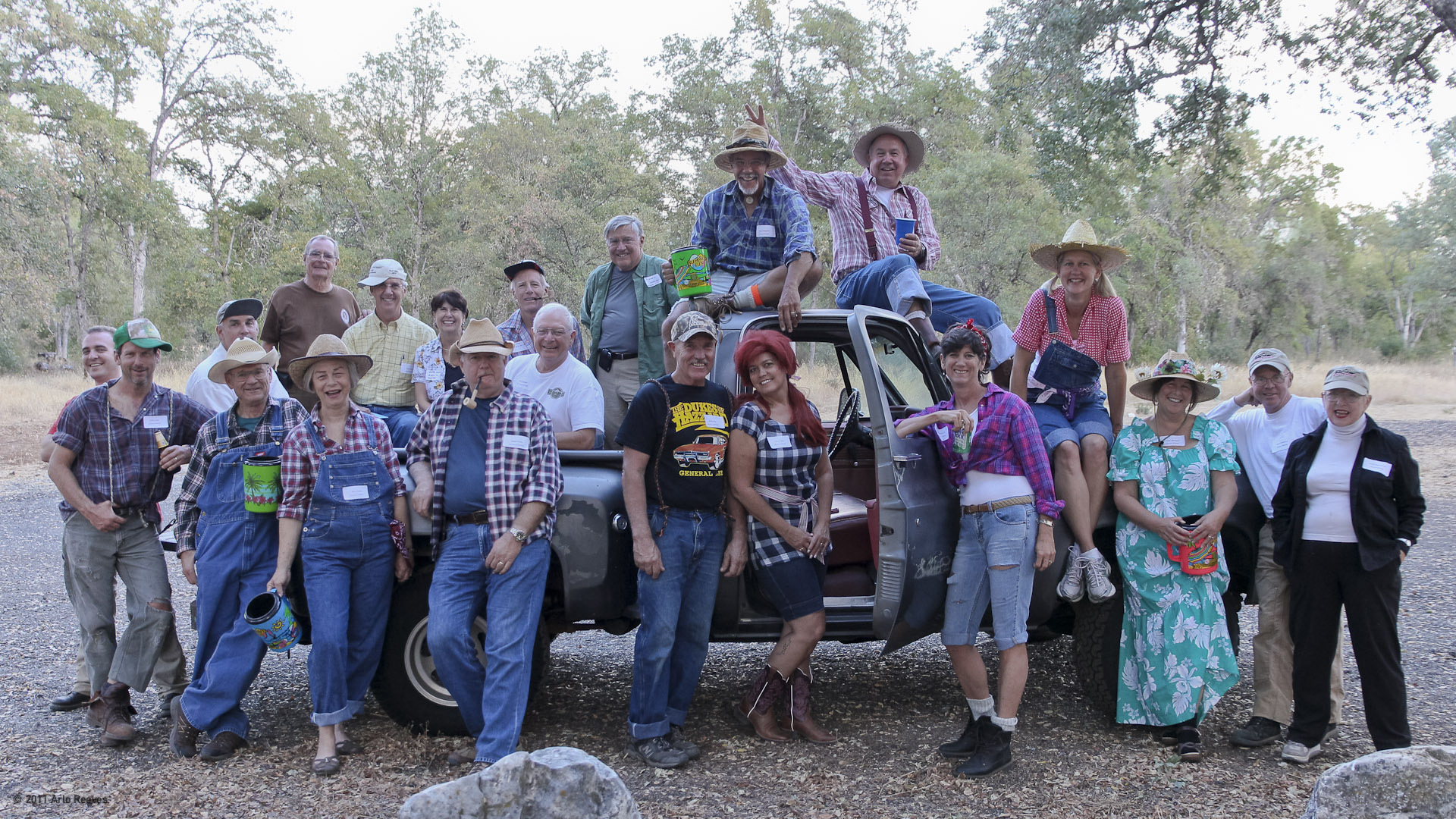 Thanks to Bruce Heid of Prographics for his generous donation of custom GlaStar/Sportsman T-Shirts to our silent auction and raffle. Thanks also to Teri Ray for making custom embroidered T-Shirts and clubhouse decorations.
We get to know one another a little better as the years pass – and we still like each other. We were lucky to have Marc Cook weave a visit into his busy schedule between Green Challenge coverage and CHP motorcycle transition training events, and Chris Wills was joined by Mike Meier who now heads up hang glider maker Wills Wing. We're also lucky to have many talented builders including Dave Ammenti who we cajoled into bringing his Oshkosh Lindy Trophy in addition to the beautiful Sportsman he finished earlier this year. We're lucky to have such a good group.
See you next year for our California Dreamin' Fly-In at Columbia (think tie dye, surf duds & granola).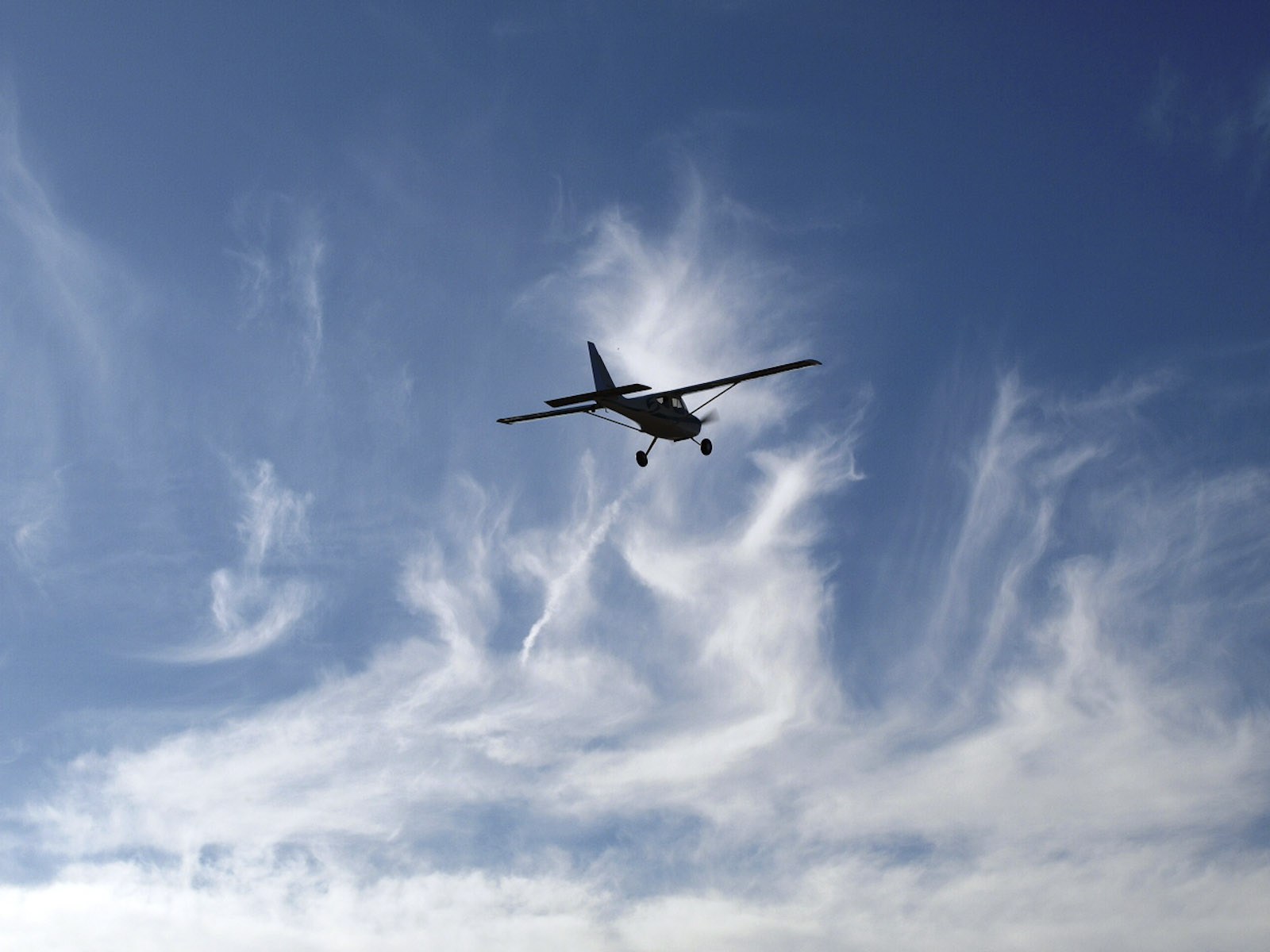 Columbia 2011, Good-bye. Photo: Richard Eastman.