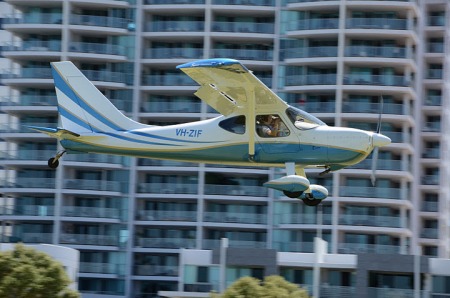 Glasair has announced a price increase for the TWTT Sportsman, but is offering savings on orders placed by November 30.
Due to increasing parts and raw material costs, Glasair is increasing the Two Weeks to Taxi Sportsman base model prices by $9,000 for 2012. However, they still have a limited number of delivery slots available in the first quarter of 2012 and are offering well-equipped Sportsman (see details below) for $159,999. Standard 2012 pricing for a Sportsman with these features and equipment would total over $190,000.
Each Sportsman is specially equipped with:
– Lycoming's High Performance 180 HP IO-360 Engine
– Hartzell's Most Advanced 74″ 2 Blade Blended Airfoil Constant Speed Propeller
– State-of-the-Art VFR Glass Panel Cockpit
– High Quality White Paint and Stripes
– Deluxe Faux Leather Interior
Note: Orders must be placed by November 30th, 2011 and the aircraft completed in the Two Weeks to Taxi program before March 31st, 2012. Other restrictions apply.
You can also upgrade to a Carbon Fiber Sportsman for $9,999. This is an additional $5,000 discount off current pricing. The "Carbon" Sportsman offers an additional 150 lbs of useful load which increases typical useful load to an incredible 1,150 pounds. The Sportsman is convertible among tricycle, taildragger, float & ski configurations
Contact Harry Delong at 360-435-8533 x232 or harry.delong@glasairaviation.com for more information.