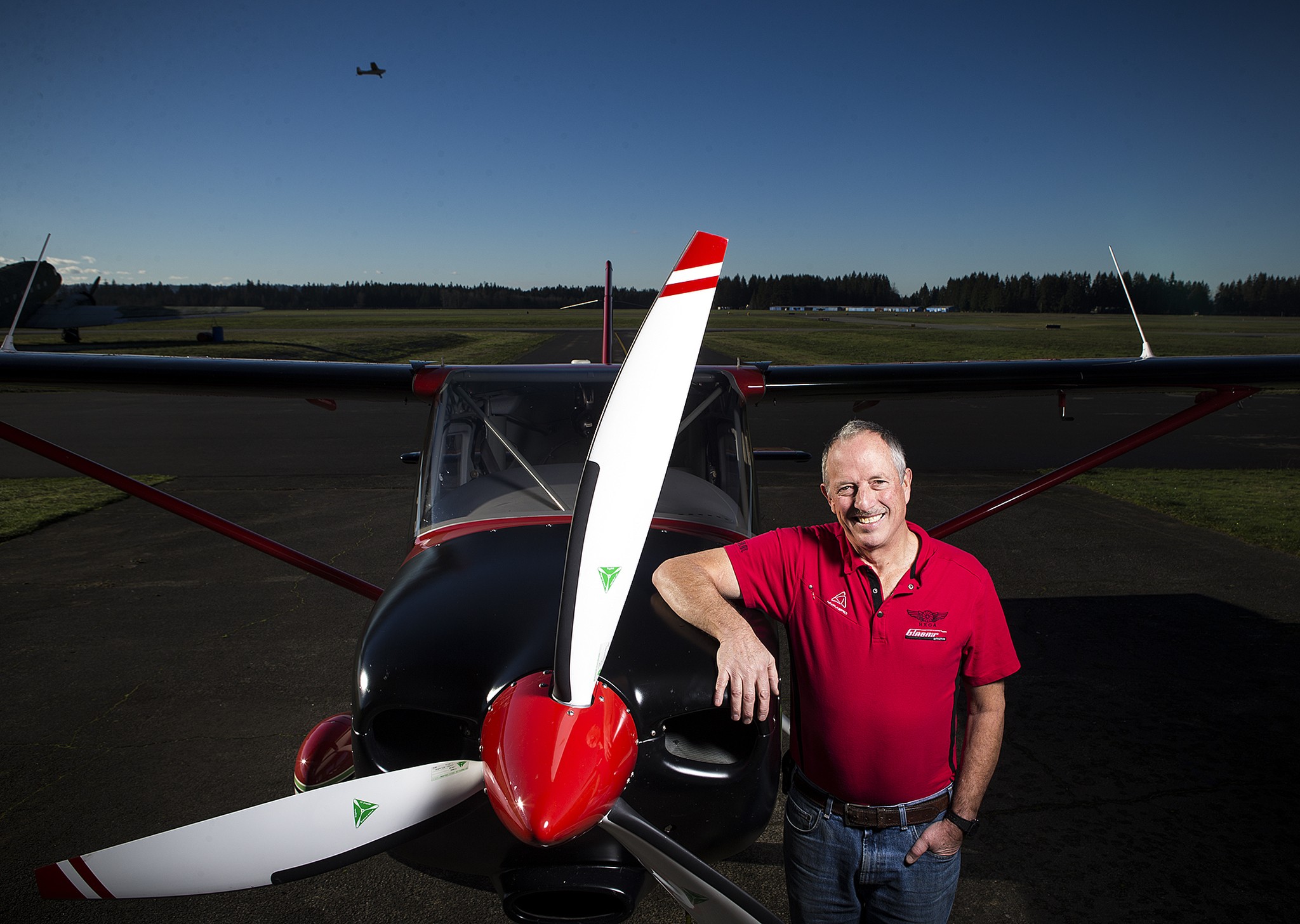 Ted Setzer, of Granite Falls, who recently retired from airplane maker Glasair, is being honored as the Arlington Airport Person of the Year. (Photo: Ian Terry / The Herald)
Ted Setzer is named Arlington Airport Person of the Year for 2016 and The Herald Newspaper published this article—excerpt below. Read the full story on The Herald website.
Ted Setzer almost became a dentist.
Instead, he ended up at Glasair Aviation, the innovative airplane maker in Arlington, where he helped revolutionize the light sport airplane market. He has helped design every one of the company's planes since 1979. He helped bring the company back after it declared bankruptcy in 1999.
The 63-year-old has been named the first recipient of the Arlington Airport Person of the Year award.
"It's really humbling to me and an honor," Setzer said.
He was a University of Washington undergraduate headed for dental school when he met Tom Hamilton, another pre-dental student. One day, Setzer stopped to pick up Hamilton for a game of racquetball.
"He was at his kitchen table and had some drawings of an airplane in front of him," he said. Hamilton told Setzer he was abandoning dental school to study airplane design.
"I thought he was crazy. I told him he was crazy," Setzer said.
Setzer's own plans went off track when he did not get into dental school. Instead, he fished for three seasons in Alaska, earning as much as his father, a senior engineer at the Boeing Co., and former Navy pilot.
After a few years in Alaska, Setzer left fishing behind, determined to get his pilot's license. He started helping Hamilton, who was working on his second airplane prototype. They worked out of old barns at the long-gone Cedar Grove Airpark south of Seattle, which was commonly known as the Pig Farm.
In 1982, the two men flew their new airplane to the giant general aviation show in Oshkosh, Wisconsin.
They hoped to pull in a few orders and collect enough money to start producing the kit airplane. It was the only all-fiberglass-composite molded sport airplane.
Read the complete article at The Herald.