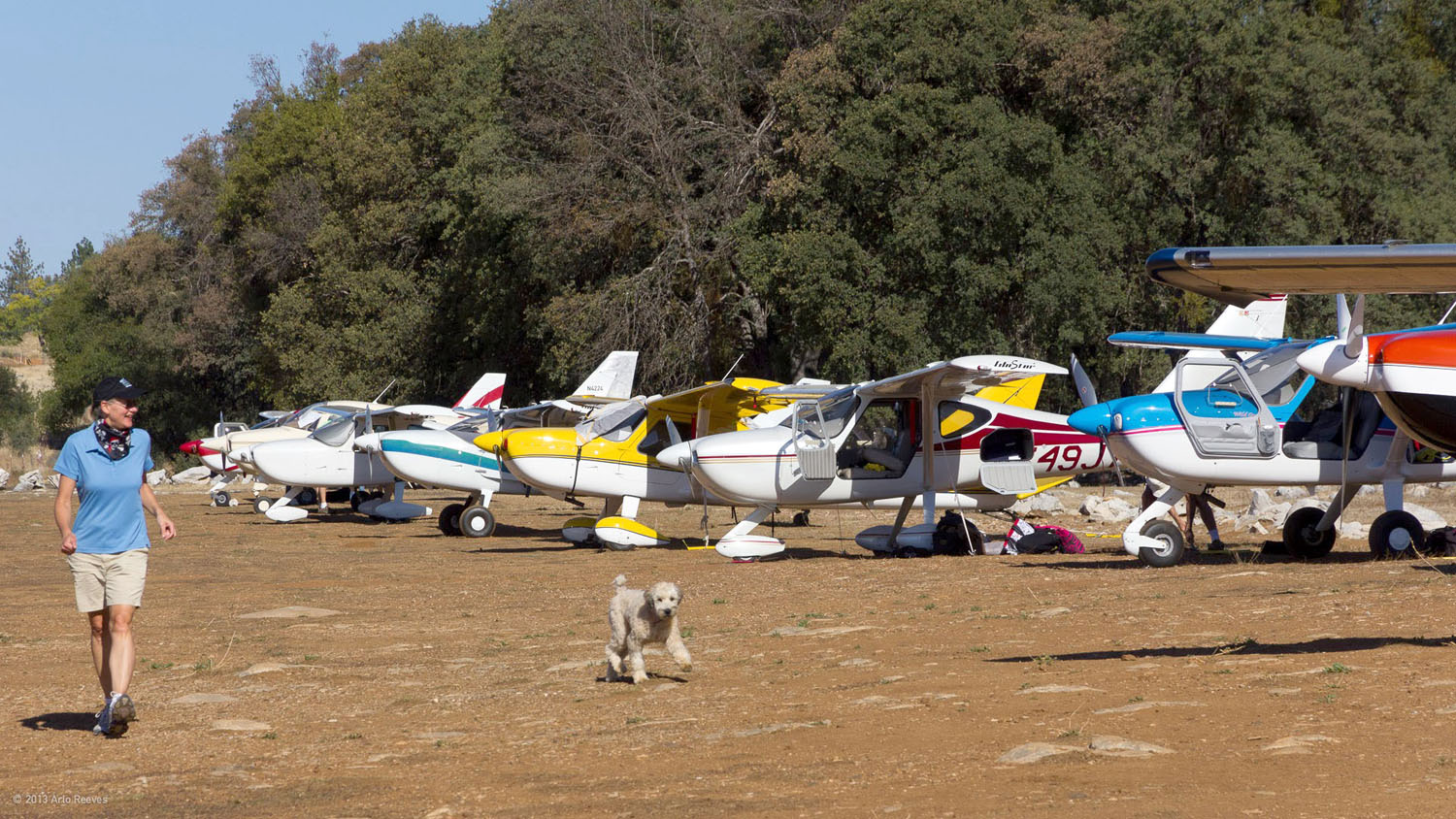 Great food, perfect weather and the company of like-minded Pirates was enjoyed by those attending the recent GlaStar & Sportsman fly-in at Columbia, California. Twelve aircraft including 11 GlaStars & Sportsmans arrived from as far away as Vancouver Island, BC for a weekend in the sun with their friends and GlaStar family.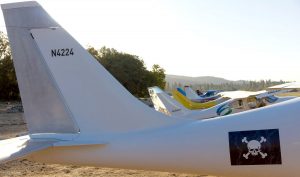 Many of us met online before our first flights more than a decade ago, but we're happy to see new faces every year. Bob Lisbonne came up from Palo Alto in his Sportsman TD that first flew in June and will soon be painted. Sportsman builder Gary Drost of Juneau, Alaska arrived with family curious to see many variants of the finished product. Tom Nolan, the new owner of Dave Ammenti's GlaStar flew in from San Carlos, so Dave had both of his beautiful aircraft on the flightline.
And even though he's been to the Smiley Creek fly-in several times now, Jeff Mitchell was a first timer in Columbia, bringing young son Joey who shares his flying fixation.
Saturday's activities were diverse and started with a walk into town for breakfast and the Fiddle & Bango Contest. Eight of the women drove off to Sonora together, to picnic and taste hard cider at an apple orchard and somehow completely missed out on our engaging conversations about starter solenoids and fuel gauge calibration. John Lake needed to fly and took me to nearby Pine Mountain Lake where we landed in the middle of their Airport Day airshow to waving spectators. Sportsman builder Michael Sandling has a home there and was volunteering at the event; soon we were inspecting his neighbor's homebuilt project.
Pirates was this year's party & potluck theme.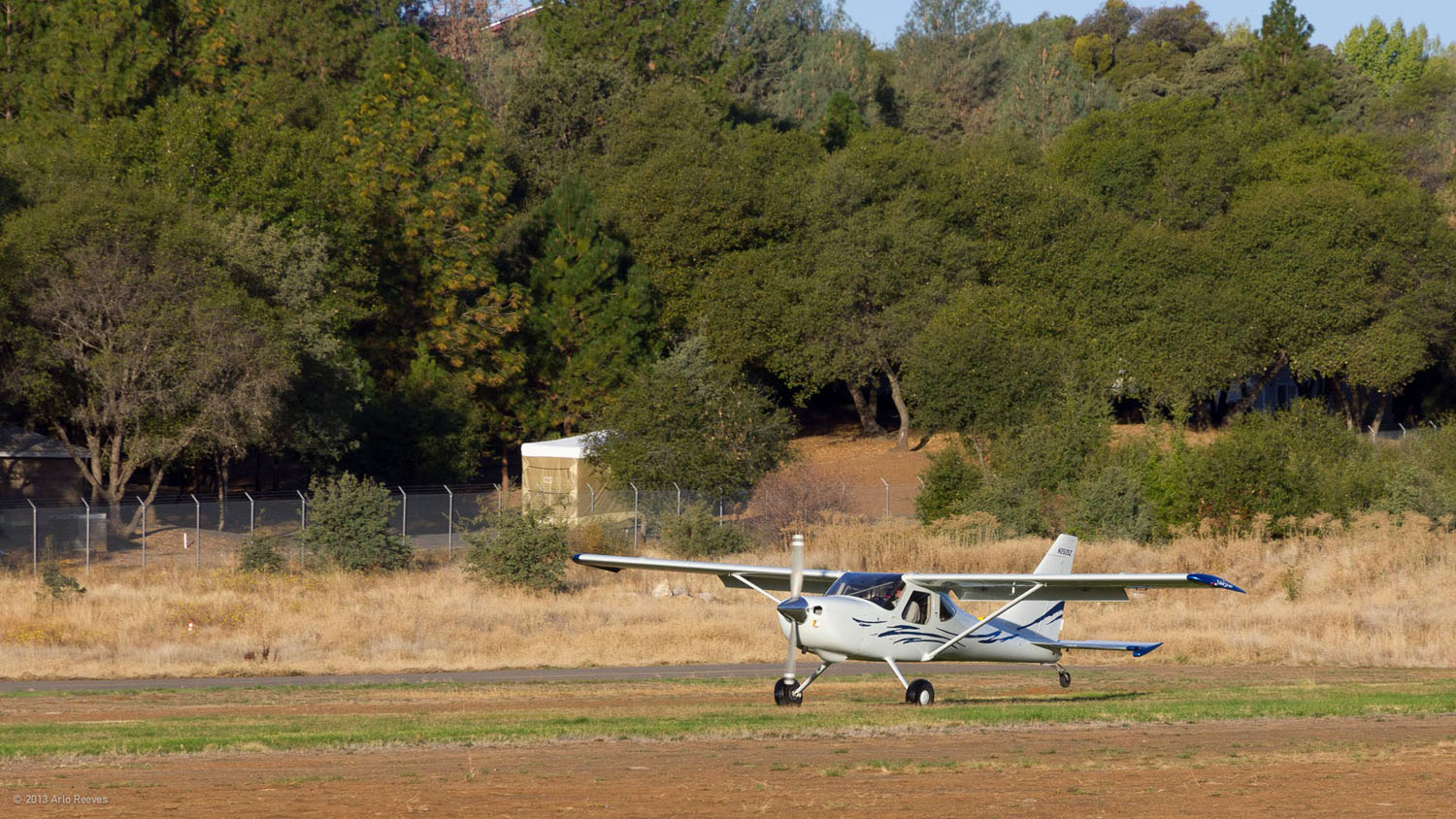 It's surprising the transformation that some undergo when they put on a simple costume. Time and again I found my friends unrecognizable and thought, "Who's that pirate crashing our party?" Mike Ray made good use of his hook; Tom & Jim Church were adept with their swords…and photobombing Kodak moments. Eric France was scary good at Beer Pong, but would eventually be one-upped by Ann Walker.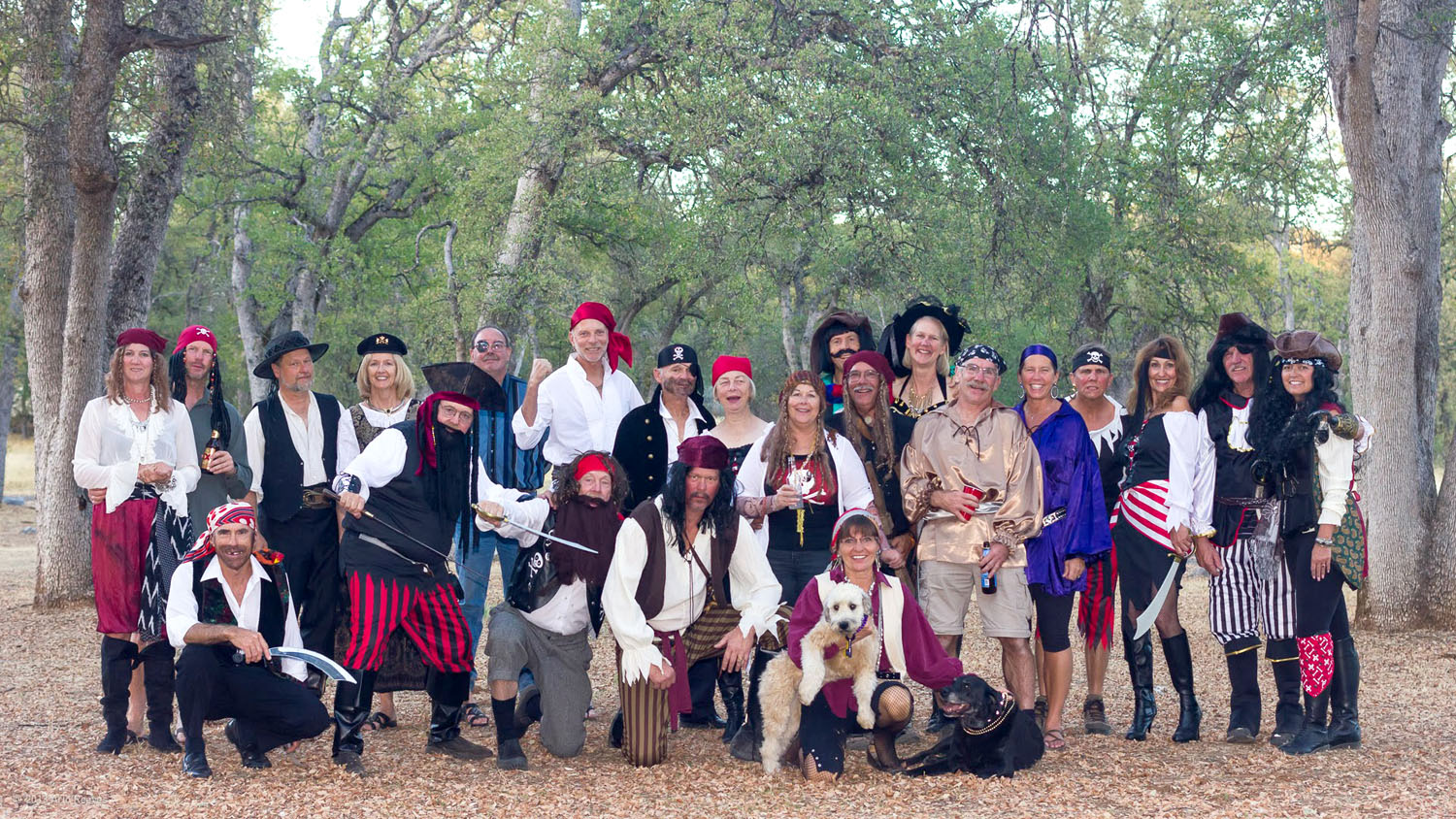 Live music from the "Barnstormin' Privateer" trio added to the festive mood. The real magic happened in the kitchen and at the grill where Dave & Anne Ammenti, Lana Jackson, Brenda Lake, Gail Hulse, Lynn Yoder, Teri Ray, Heidi Tillinghast, Ann Walker, Sharon Moss and others made two delicious meals worth flying great distances for. Thanks to everyone for coming and making the weekend in Columbia a special one.