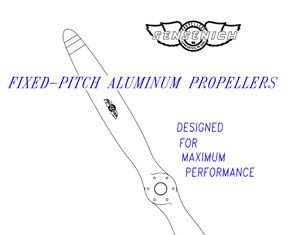 Installation list no. 27
In the first installment of this article, I conveyed information learned about the geometric design as well as the re-design of my floatplane rigging...
I changed the propeller on my Sportsman from a 74" Hartzell Blended Airfoil (HC-C2YR-1BFP/F7497) to 76" Trailblazer composite (HC-C2YR-1NX/NG8301-7X1). These are my learnings and first...