Bill Wilson left Cheyenne accompanied by an RV-4 headed for a fuel stop at Wendover, UT. The agreement was to fly at 10,500 and the RV would fly ahead due to its speed and wait for the Glastar. Enroute a radio transmission was heard from Bill requesting flight following and one requesting weather. Aircraft in the area reported light to moderate turbulence with weather no issue. According to the radar, Bill climbed to 13,500. It was thought he had oxygen on board but it can't be confirmed if it was in use. His descent was 6000 feet in 5 miles. The aircraft impacted complete at a high rate of speed with no evidence of breakup in flight. Throttle was full and the prop indicated normal rotation. Since this information has been relayed at least twice, please treat the accuracy as such until the report comes out.
Dave Simpson, son-in-law to Bill Wilson writes:
As Bill was a subscriber to your mailing list, I have been reading your dialogue on his accident. I'm going to be signing off all his piloting discussion groups, but before I did I thought I would say a few words about his accident.
I've spoken with the NTSB investigator and the FAA investigator, and what I have to say here doesn't represent their official report, which is forthcoming. I should also say that I'm not a pilot, so what you read here is told through a layman's voice.
Bill was returning from Oshkosh and flying at about 13,500 ft as he approached Salt Lake City along I80. He had a phone conversation the night before with his wife and he was in good spirits but expressed that he was tired from the long trip. He had no diagnosed diseases, but it's fair to say that he wasn't in the best of health. He was in voice contact during his whole journey and reported nothing unusual. Conditions at the time (according to NTSB) were "extreme VFR" with some wind gusts but nothing extreme. He disappeared from radar and the wreckage was found about 5 miles from that location on a 7,000 ft. bluff near the town of Echo, Utah, about 4 miles from I80. The appearance of the wreckage implied that an intact aircraft crashed in a nearly vertical position with the propeller spinning at high speed. The NTSB investigator has preliminarily ruled out airframe or engine failure.
Bill's remains were removed the next day, but they were described as "extremely fragmented." Not enough was available for an autopsy to confirm or deny his condition at the time of impact. For that reason, the NTSB is likely to rule this as "cause undetermined." However, everyone I've spoken to seems to agree that Bill became incapacitated in some way (heart attack, stroke, unconsciousness) and fell forward into the control stick, forcing the plane to the ground.
On behalf of the family I'd like to thank you for the kind words and concern expressed here since the accident. Bill's widow has designated the Golden Empire Flying Association as the beneficiary of any memorial contributions, as he loved his airfield and the people he met there.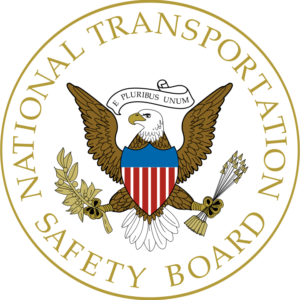 NTSB Report
NTSB Identification: DEN01FA133
HISTORY OF FLIGHT
On July 30, 2001, at 1242 mountain daylight time, a Wilson Glastar amateur built experimental airplane, N533WW, registered to and operated by the pilot, was destroyed when it impacted mountainous terrain during an uncontrolled descent 4 miles north of Henefer, Utah. The commercial pilot, the sole occupant aboard, was fatally injured. Visual meteorological conditions prevailed, and no flight plan had been filed for the personal flight being conducted under Title 14 CFR Part 91. The flight originated at Rock Springs, Wyoming, at some time before 1153.
The pilot was en route to his home airport in Grass Valley, California, after attending the AirVenture Fly-In at Oshkosh, Wisconsin. He landed at Rock Springs to refuel. His next en route stop was Wendover, Utah. A transcript of radio communications and NTAP (National Track Analysis Program) radar data was made by the Salt Lake City Air Route Traffic Control Center (ARTCC). At 1153:00, when the airplane was 35 miles west of Rock Springs, the pilot contacted ARTCC and requested VFR (visual flight rules) flight following services. Radar contact was established. The airplane was at 12,800 feet msl (above mean sea level, confirmed by NTAP), but the pilot said he was "shooting for twelve five." At 1212:30, the pilot was handed off to another sector and he reported he was "someplace around twelve thousand, five hundred" (feet, confirmed by NTAP). Between 1225:55 and 1241:39, ARTCC gave the pilot traffic advisories, and at one point, the pilot remarked that he was at 13,300 feet (NTAP depicted the airplane at 13,000 feet). The transmission made by the pilot at 1241:39 was the last known radio contact. At that time, the airplane was 29 miles east of the Salt Lake City Vortac on the 053 degree radial. Radar contact was lost shortly thereafter, at 1242:26. Attempts were made by ARTCC to contact N533WW but to no avail.
The Civil Air Patrol was notified of the missing airplane and an aerial search was begun. The wreckage was located at 41 degrees, 01.43′ north latitude and 111 degrees, 23.13′ west longitude.
PERSONNEL (CREW) INFORMATION
The 68-year-old pilot held a commercial pilot certificate with single engine/multiengine land and instrument ratings, and a third class airman medical certificate, dated December 9, 1999, with the restriction, "Must wear corrective lenses for near and distant vision." He also held an experimental repairman certificate for the Glastar.
The second of two pilot logbooks, located at the accident site, contained entries from July 18, 1997, to July 20, 2001. The following flight hours were recorded:
Total flight time 1,223.0
Pilot-in-command 1,028.2
Single engine 1,099.4
Multiengine 53.4
Actual instruments 16.3
Simulated instruments 184.2
Dual instruction received 219.5
On December 19, 2000, the pilot made his first flight in N533WW. As of the last entry in his logbook, he had accumulated 87.3 hours in the airplane.
AIRCRAFT INFORMATION
N533WW, a Glastar GLST-1 (s/n 5278), was built by the pilot, but the kit was manufactured by Stoddard-Hamilton. It was powered by a Lycoming O-320-D1A engine, and a Hartzell 2-blade, all metal, constant speed propeller (m/n HC-F2YL-1F). The pilot's record of airplane construction was made available by the pilot's son-in-law for inspection. According to this record, the airplane kit was received on July 29, 1996. Construction was finished on December 4, 2000, and weight and balance computations were completed on December 8, 2000.
The airplane logbook was located at the accident site. The first condition inspection was made by the pilot on December 13, 2000. FAA also issued an experimental airworthiness certificate, and the altimeter and transponder were IFR-certified on that date. On February 9, 2001, the prescribed flight test hours were completed at a tachometer time of 25.9 hours. No other inspection or repair entries were recorded.
METEOROLOGICAL INFORMATION
The following METARs (Aviation Routine Weather Report) were recorded at Uinta County Burns Field, Evanston, Wyoming (EVW) and Salt Lake City, Utah, International Airport (SLC), located approximately 32 miles northeast and 37 miles southwest of the accident, respectively:
EVW (1253): Wind, 220 degrees at 19 knots, gusts to 24 knots; visibility, 10 statute miles; few clouds at 10,000 feet; temperature, 28 degrees C. (82 degrees F.); dew point, -1 degree C. (31 degrees F.); altimeter setting, 30.06 inches of mercury; remarks, peak wind 210 degrees at 30 knots, occurring at 1212.
SLC (1256): Wind, 360 degrees at 18 knots, gusts to 21 knots; visibility, 10 statute miles; few clouds at 10,000 feet; scattered clouds at 18,000 feet; temperature, 33 degrees C. (91 degrees F.); dew point, 8 degrees C. (46 degrees F.); altimeter setting, 29.81 inches of mercury; remarks, peak wind 150 degrees at 27 knots, occurring at 1218, sea level pressure, 1024 millibars.
WRECKAGE AND IMPACT INFORMATION
The on-scene investigation commenced and terminated on July 31, 2001. The wreckage was at the 6,500-foot level of hilly terrain covered by small trees and brush. The nose section, including the engine and propeller, was in a crater. There was no damage to the surrounding trees. The empennage lay on top of the cabin area, and the wings were to the sides.
The left wing leading edge was crushed aft in an accordion fashion, splitting it in half at the tip and exposing the main spar at the root. The aileron and flap remained attached. The right wing was laying against some trees a few feet from the fuselage. The crushing of the leading edge aft caused the wing skin to "balloon." The empennage was pulled off the top of the wreckage. Both elevators, trim tab, and rudder remained attached. The pilot's seatbelt and shoulder harness remained buckled, but the belt webbing had failed in a manner similar to torsional overload.
The propeller assembly had separated from the engine. One blade was fractured a few inches from the hub; the other blade remained attached to the hub. The latter blade was curled aft and twisted about 12 inches from the tip. Both blades exhibited leading edge gouges and considerable chordwise scratching on the cambered surfaces.
MEDICAL AND PATHOLOGICAL INFORMATION
On July 31, 2001, the Utah State Medical Examiner's Office performed a gross examination (R200101009) on the pilot. They were unable to retrieve specimens for toxicological examination.
According to the pilot's son-in-law, approximately one week before the accident, the pilot had complained of shortness of breath.
TESTS AND RESEARCH
Examination of the wreckage indicated the elevator trim actuator might have been in the FULL DOWN position. It was inspected and tested on November 6, 2001, at Ray Allen Corporation, San Diego, California (formerly Menzimer Aircraft Components, Vista, California) under the auspices of an FAA supervisory aviation safety inspector. According to the inspector's statement, it was not possible to determine the elevator trim position due to the severity of damage to the actuator. The electric motor, however, operated when power was applied.
Radar data was retrieved from the Salt Lake City ARTCC and plotted by Frank R. McDermott, Ltd., of Great Falls Virginia. According to their report, the data began at 1153:49, when the target was approximately 29 nm west of Rock Springs, Wyoming, and ended at 1242:26. The flight track was generally on a magnetic heading of 236 degrees, and extended approximately 84 nm. Ground speeds averaged from 95 knots to 125 knots, and altitude varied between 12,300 feet and 13,400 feet. In the last 2-1/2 minutes of flight, the average ground speed was 124 knots. At the end of the data, the airplane was in a descent at a rate of 1,200 feet per minute before disappearing from radar.
Three open microphone transmissions were recorded at 1240:17, 1240:33, and 1242:16. Frank M. McDermott, Ltd., was asked to review and analyze the tape. According to their report, the three transmissions were "more consistent in background noise and microphone onset and offset with the other 15 known transmissions from N533WW than with any of the other aircraft on frequency at that time. A more definite conclusion as to the identity of the source of those three transmissions would be difficult due to the low amplitude of the transmissions from N533WW. This low amplitude level is also a common factor between the three unknown broadcasts and those of N533WW. At the end of the last open microphone transmission (occurring at 1242:16.3 and lasting 10.08 seconds) there appears to be an increase in the noise level, possibly an increase in wind noise. This is consistent with the radar data that show the aircraft in a descent at that time."
ADDITIONAL INFORMATION
Only the Federal Aviation Administration was a party to this investigation.
The wreckage was released to the insurance company on December 6, 2001.