Steady progress continues with the GlaStar Developmental tasks in spite of an "Indian Summer" in the Pacific Northwest. We all managed to get a week of vacation after Oshkosh and are now doing our best to fill the demand for GlaStars as quickly as possible.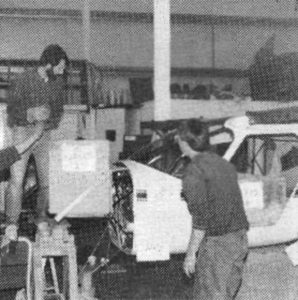 Our developmental goals are to complete static load tests followed by flight testing. To date we have completed static tests on flaps, ailerons, horizontal stabilizer, and elevator to design ultimate loads. Wings and struts have completed preliminary tests to design limit loads. Ultimate load testing will follow completion of a test wing exclusively built for that purpose. Fuselage static tests began in October along with a finite element analysis of the steel cage to optimize its design in weight and strength.
In many areas, we are very pleased with the results: The structural "footprints" or attach points where the fiberglass composite tail cone is fastened to the aft end of the tubular steel cage performed very well. The tail cone itself showed very little measurable bending under load. The 64 standoff attach points between the cage and the composite cockpit shell performed very well under load with better than hoped for results. With over 665 lb per seat, the seat pans did an acceptable job of distributing the load to the steel cage.
We have yet to go from 4 G to 6.6 G on the fuselage, but anticipate having this final test complete by late November.
Static loading of the fuselage involves testing and evaluation of many items simultaneously.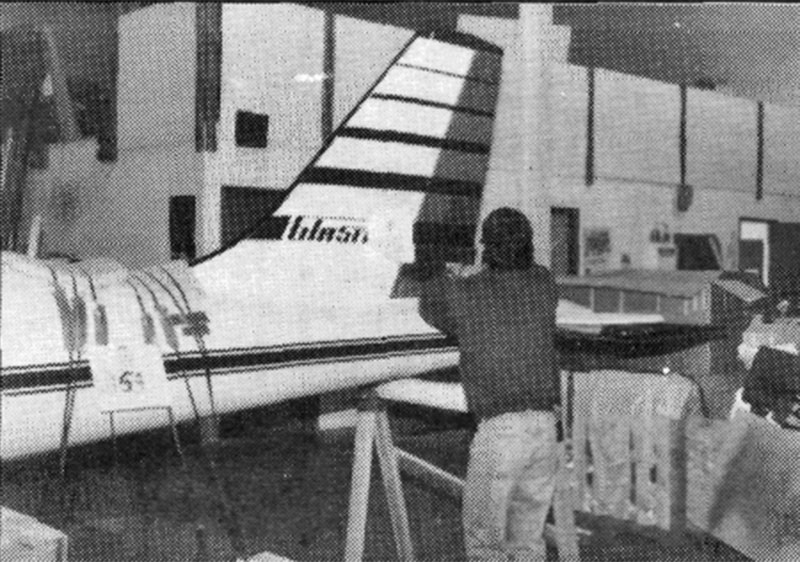 The photos show the fuselage test set-up with the loads being applied at various locations to simulate a 4.0 G load. Loads applied simulate the weight of the structure and weight carried within the accessories, etc. Loading 1,144 lb into the baggage area for example, demonstrated the need to placard a limit on the aft shelf of 80 lb or 1/3 of the total baggage weight. The other 170 lb will be located in the space between the seats and the aft shelf.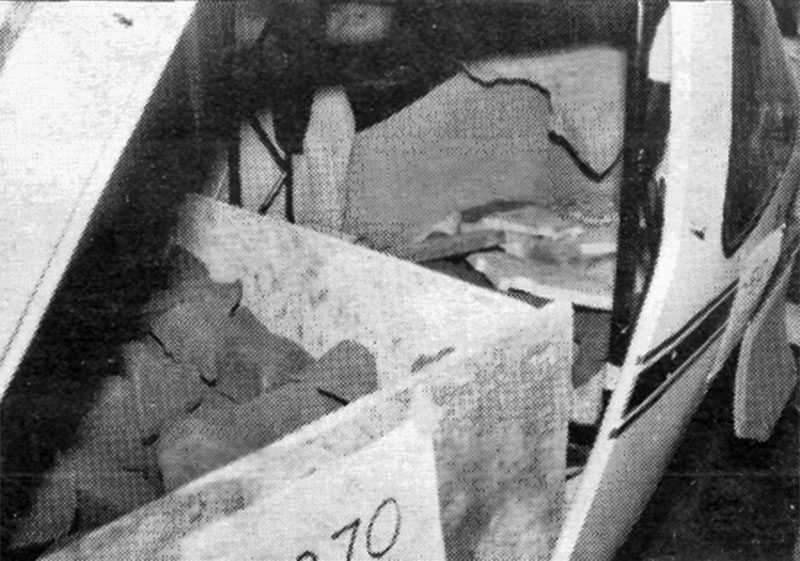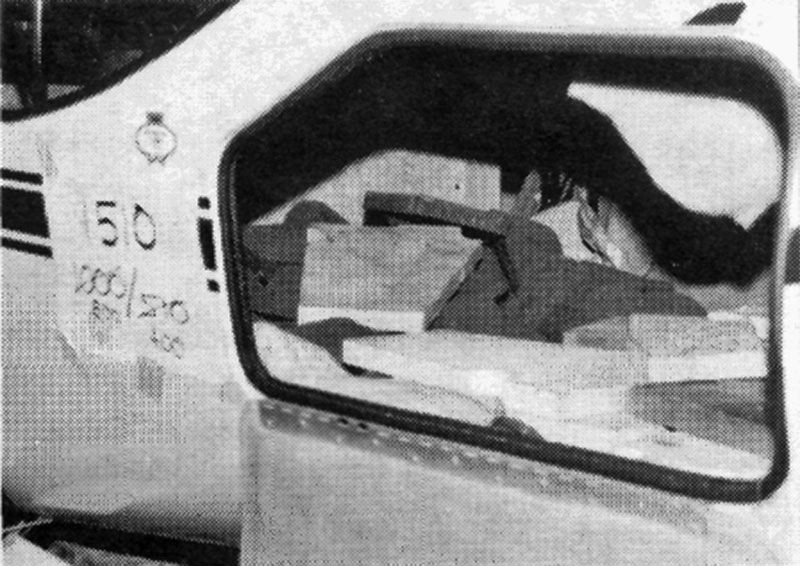 A stubby set of steel truss "wings" were fabricated and bolted to the fuselage and wing struts. These steel wings pivoted on the C.G. between a steel I-beam and a sturdy tripod. Pivoting in this manner allowed us to check the balance as the plane was loaded and more importantly, to vary the angle of attack under load.
Our developmental schedule plans for flight readiness taking place during November and flight testing in December. Following successful completion of flight tests we will assemble a demonstration GlaStar (prototype #2) which will serve as a first article check of all production parts and a means of drafting all assembly instructions and video supplementation. Keep in mind that although we don't anticipate any major surprises, the possibility of delays in our planned schedule can happen if testing reveals areas requiring change.
We share our developmental schedule and results as a means of answering questions such as WHEN AM I GOING TO GET MY KIT!? We understand your anxiousness and appreciate all the kit deposits received and are working toward providing a top quality product as soon as is possible. You know the cliche' about not releasing a fine wine…
Initially, we likely will introduce a "System 2" or a two piece kit breakdown:
Approximate Configuration:
Kit #1 Ailerons, stabilizer, elevator, rudder, wings, flaps
Kit #2 Fuselage shells, steel cage, fairings, wheel pants, sticks, landing gear, cowling
Following Kit #2, would be introduction of optional items such as engine installation kits, engines, props, interior trim kits, instruments, avionics, etc.
We will keep you abreast of developmental progress along the way. The next report will be immediately following the first flight, sometime in early December.
Until then, thanks for your interest and patience. It will be worth the wait.