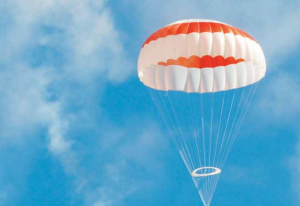 Through the efforts of GAOA member Chris Bowles, an engineered package system using off the shelf BRS components in a soft pack is available for GlaStar and Sportsman aircraft.
The pack mounts behind the co-pilot seat underneath the wing fold hatch with the rocket pointing straight up through a client-installed acrylic window or aircraft fabric section in the hatch. The kevlar bridle harness attaches to the cabin frame at the two forward outboard weldment clusters and to the rear center cluster. The harness runs on the outside of the top deck and requires a slit in the top deck to enter the inside of the cabin.
The cost of the system is just under $10,000 for an individual order and much less if a minimum of 5 orders are placed together, in the neighborhood of $8,300.
The system is available now and Chris is collecting orders. See the Products category in the forum for more information.