Editor's note: This is a personal request from Ted Setzer to raise funding for a fuselage cage replacement, labor and travel costs for Tom Needham's Sportsman in Cameroon, West Africa.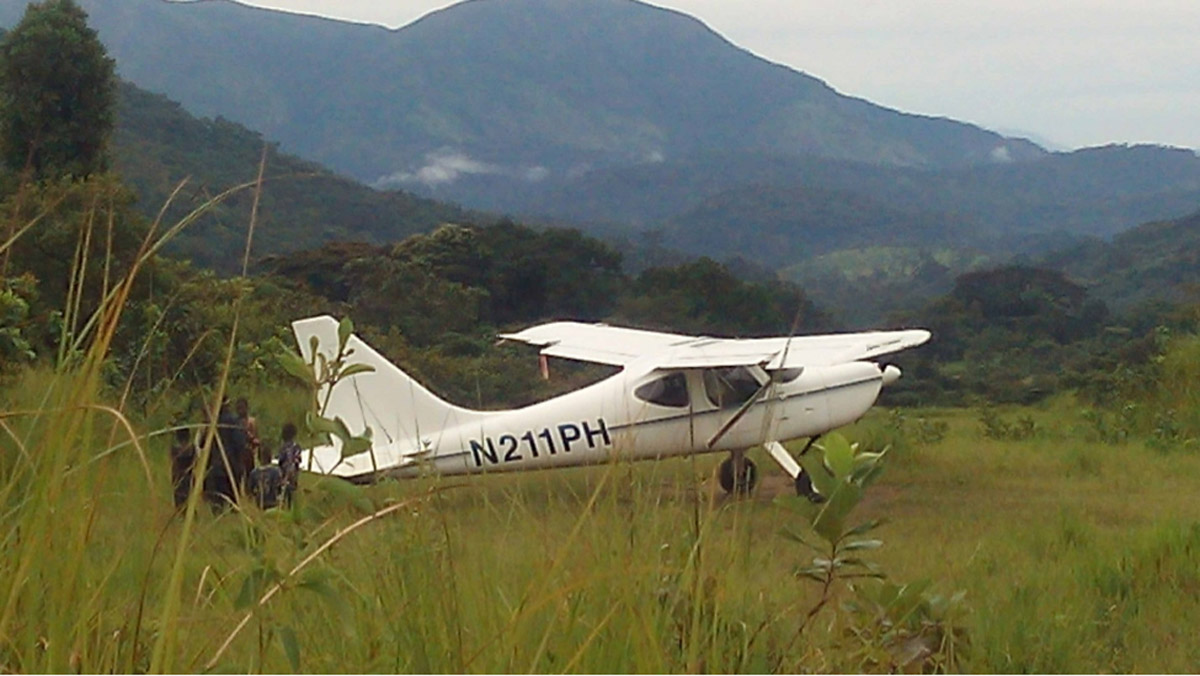 Tom Needham and his family have been serving in Africa for the past 24 years as missionaries. Tom uses his Sportsman as transportation throughout the mountainous regions of Cameroon flying to and from airstrips he and villagers have carved out on steep mountain slopes. He's flown over 3,000 hours combined in a GlaStar and Sportsman in the past 15 years. Tom frequently uses his Sportsman as a free air-ambulance transporting to local hospitals people who otherwise may not have survived getting there via miles of steep, jungle footpaths.
I have personally visited Tom twice in the past 7 years and have witnessed the value of keeping this Sportsman in good airworthy condition. On both occasions, I flew with Tom while he transported children and adults to the local regional hospital who were in desperate need of immediate medical care. I have met other children and adults in local villages who owe their lives to a timely flight in an experimental plane from a fellow kit-plane builder offered at no charge.
Other times, Tom uses his Sportsman to ferry medical and dental teams of up to 20 people into remote villages where they accomplish many examinations and timely treatments over the course of several weeks.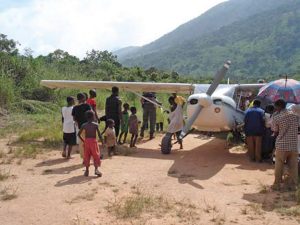 Several years ago, Tom encountered a severe downdraft while on final approach into one of the steep, one-way strips and, despite adding full power and nose up angle to correct for the sudden descent, he experienced a hard enough landing impact as to bend gear and damage the taildragger main gear truss structure beneath the seats. He managed to get the plane back to his home base where I was later able to assist him in replacement and repairs to damaged portions of the cage structure. Unfortunately, we were limited to oxy/acetylene type welding methods and the heat-sink issues encountered with some of the larger tube clusters prevented good enough weld flow and penetration.
The repairs lasted a year, but after subsequent cracks showed up along the welds, more reinforcements have been added in the following years.
After Tom sent emails with photos of more recent weld failures to me and several of Tom's other dedicated mobile mechanics, we came to a mutual conclusion that it would be best if the entire cage could be replaced with a new sturdier, 2500 lb. G.W. one. The job will entail a complete disassembly of the plane, (tail, wings, engine and mount, instrument panel and wiring and windshield) then cutting the composite fuselage in half and removing the existing cage.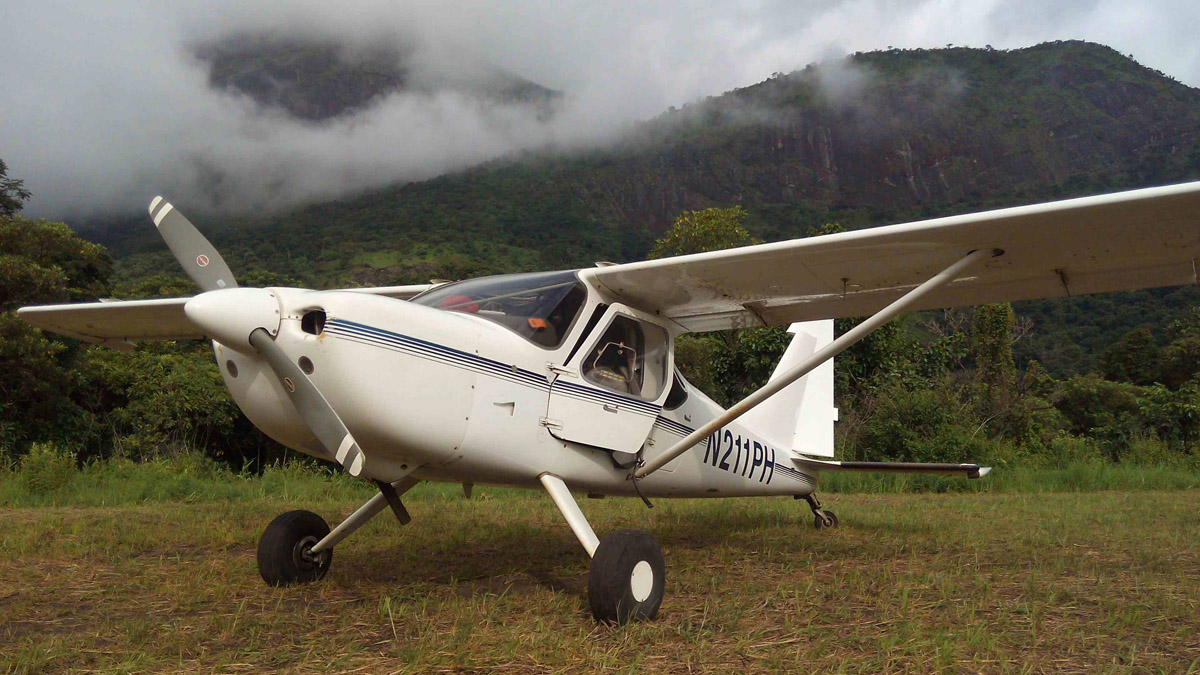 I wish to go and manage the project with the assistance of at least one or two of our talented, younger (energetic) mechanics familiar with the Sportsman. Tom is seeking to raise funding for the replacement of the cage from churches in the US that are familiar with his mission. I am seeking to raise funding amongst Glasair, GlaStar and Sportsman customers who have a heart for Tom's mission and recognize the benefit the Sportsman provides. I am hoping to raise enough money to cover the travel expenses of one or two mechanics. In addition, these younger men can't afford to miss work without pay so I am hopeful enough funds could be raised to cover their wages. We would need to raise approximately $15,000 to cover the anticipated expenses.
Another young missionary, Sam Sanderlin operates a GlaStar in the same geographic area of Cameroon and is in need of a new windshield plus some minor repairs to his aircraft. We believe we can accomplish the necessary work on both planes easily with a 3-man crew in two weeks.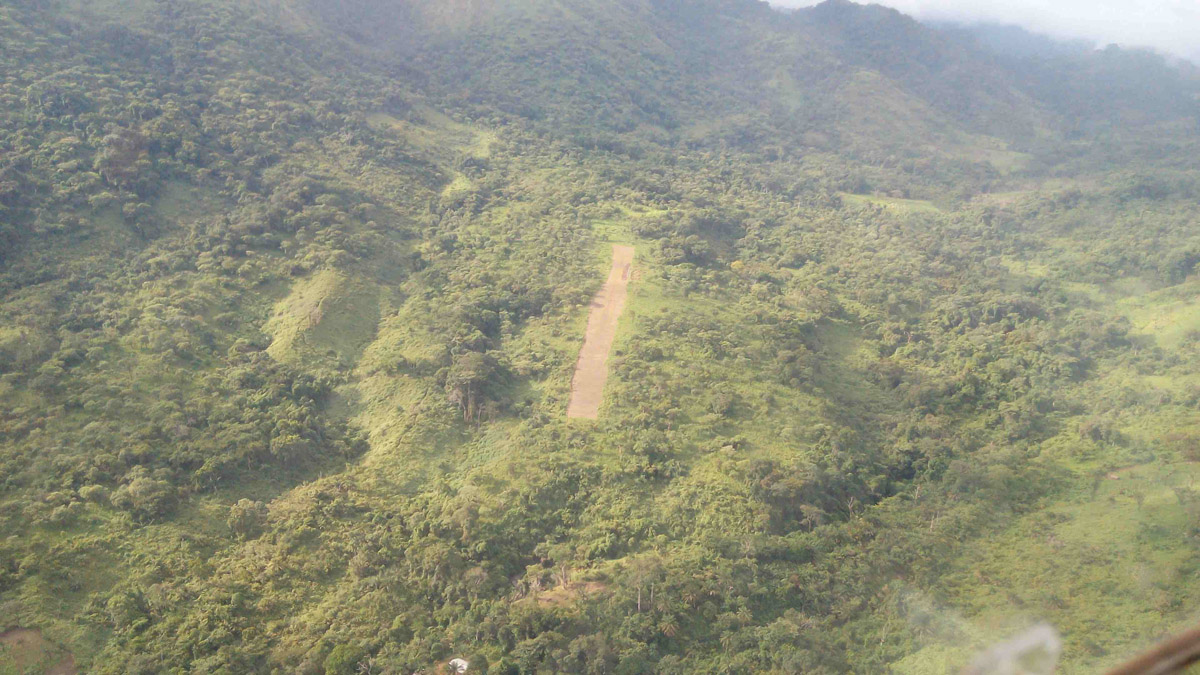 I hope that we can get Tom and Sam's aircraft finished and in better condition than either of these missionary pilots are hoping for.
Please make your tax-deductible donations to:
Woodside Baptist Church
8500 E Alameda Ave
Denver, CO 80247
Be sure to specify or write on your check that the donation is designated for the Sportsman cage replacement project.
Note: 100% of what is given will go for what it's designated for. Woodside does not take out anything for administrative/ advertising expenses.