Steve and I like to have a fairly organized baggage compartment. And what is more frustrating than trying to find your tow-bar when you need it, underneath all the other stuff back there! We thought it would be a good idea to have some kind of a tow-bar rack in the back the plane—kind of like a gun rack in the back of a pickup. We wanted our tow-bar (purchased from Glasair Aviation) to be secure in case of turbulence, as well as easily accessible when needed.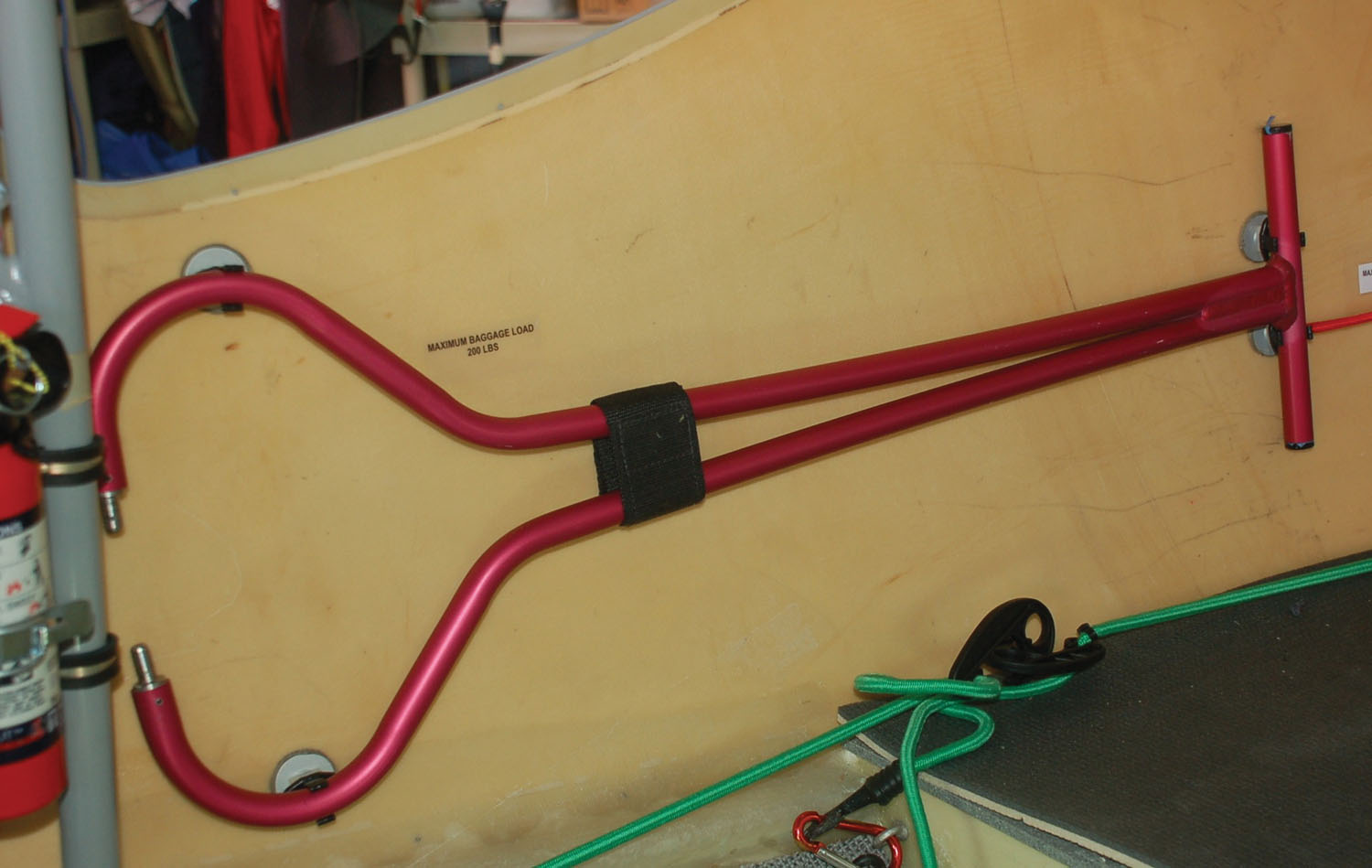 When we built our GlaStar, Steve used cable tie mounts manufactured by Click Bond™ to secure cables and wiring to the inside of the fuselage and cowling. These mounts, which are available from Aircraft Spruce and other vendors, can be attached to any flat area. They provide a very secure fastener that requires no drilling, and the kits include everything you need: mounts, cable ties, and adhesive.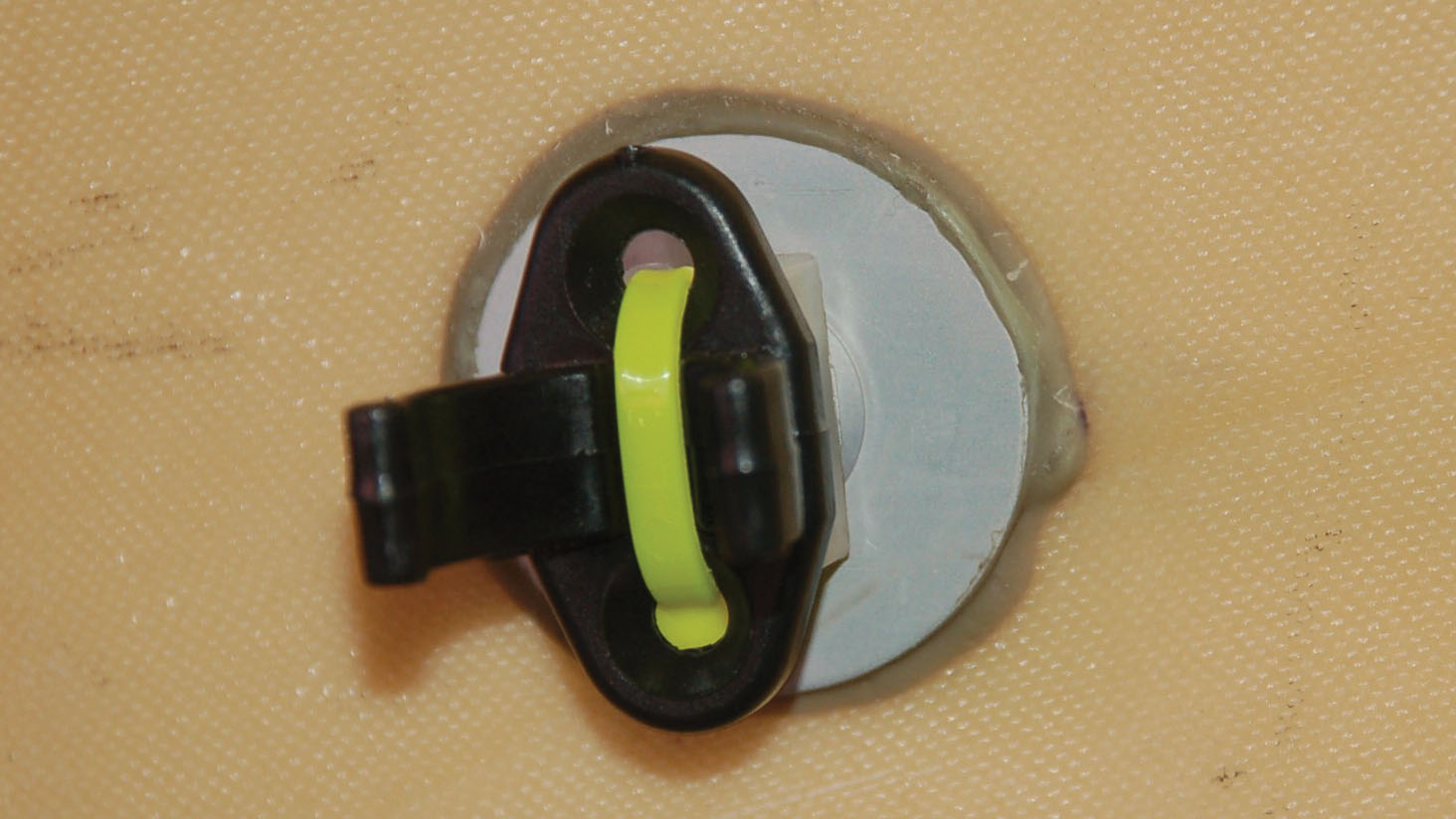 Next, we had to figure out how to secure the tow-bar to the cable tie mounts. Steve dropped by our local West Marine store and found some light and flexible paddle-holders that were just the right size to secure the towbar's 3/4″ inch tubing. He did a trial setup, attaching one paddle holder to a Click Bond mount using the tie wrap; he was happy to find that his system allowed the towbar tube to float a bit on the paddle holder. This made it easier to mount the tow-bar on the rack, and the setup was more forgiving in turbulence.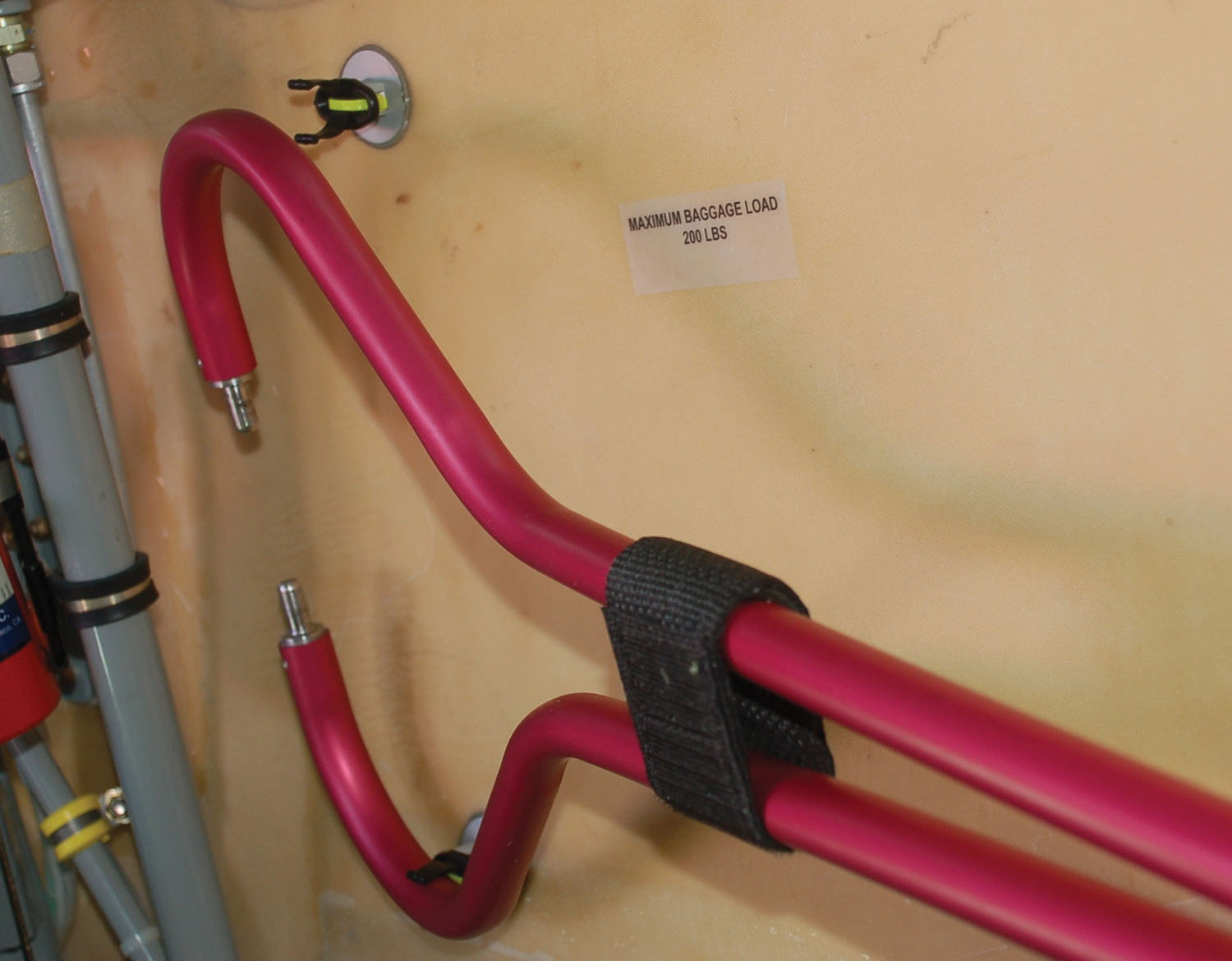 As shown in the photo, we decided that the best location for our tow-bar rack was on the flat wall of the aft cabin, behind the passenger seat. We clipped four paddle-holders to the tow-bar, held the whole works against the cabin wall, and marked the locations for the Click Bond mounts. Steve then used the adhesive to stick the mounts to the cabin wall, and the next day (when the adhesive was cured) used the supplied tie wraps to secure the paddle holders. Presto–a handy way to secure our tow-bar!