When I purchased my GlaStar in February 2013 I had arranged over the phone for a pre-purchase inspection, then upon satisfactory findings, I flew to Palm Springs to look the plane over.
For a 14-year old plane with 512 hours, it was in pretty good condition, ran great, but needed some wiring repairs so I decided to buy.
After getting it home (thanks again Alan Negrin) I began the wiring repairs and had the plane running again by the end of August. Between August transition training and November annual, I put about 10 hours on the plane.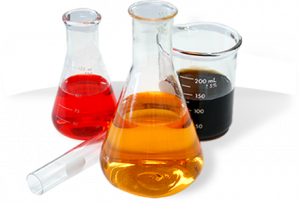 I sent this oil sample to Blackstone Labs and received a mild warning from them about high aluminum and chrome (13ppm and 20ppm respectively).
By July I had flown the plane another 9 hours and changed the oil again. I again sent the sample to Blackstone and received the same warning with an additional recommendation to have a borescope inspection performed since it looked to them like it was a piston pin plug and ring issue or "maybe" some other corrosion.
A couple days later I had my local A&P, Danny Stark at Twin Oaks, perform the inspection and he found something I hadn't seen. There was scoring on the top and bottom of the cylinder walls of #1 and #3 about 2" wide.
I spoke at length with Danny about his opinion on what to do next. I also e-mailed Mike Busch for his thoughts. They both were in about the same place and suggested that I might be able to continue flying and address the two cylinders at annual in November.
I then called Aerosport Power and talked with Doug Hamerton about what was found. He examined the photos and recommended sending the two cylinders to him since he felt they were still salvable and possibly could eliminate the need for pistons. He felt if I waited much longer I would need pistons too. He thought, like Danny, that the engine had been run too high of RPM when still cold.
Since the plane was so new to me I didn't want to take a chance at further damage so I sent them to Aerosport.
Upon inspection their engineer determined that I would definitely need pistons, rings, cylinder honing, and they would clean the cylinders and regrind the valves as well.
After agreeing to the repairs. I started to think a little too much. I'm a mechanic by trade and I couldn't make two "sorta new" cylinders run with two worn, "lead-coated", cylinders work together in my head. Even considering the low hours. I decided to have the other two cylinders repaired as well.
To shorten this up a bit, as of this morning the plane now has over an hour of "airtime" with the repaired cylinders and new pistons and rings and I couldn't be happier with my decision. It runs, starts and shuts down smoother than it has since I purchased it.
After going over all the receipts, including tools I purchased so I could do it myself, I'm at $3400 for all four cylinders with new pistons and rings.
Moral of the story
Trust Blackstone. This is the second engine they've pointed me in a good direction.
Do a borescope inspection as part of a pre-buy regardless of the hours on an engine.