Many of you may not be familiar with proper engine plumbing techniques. The beauty of home-building is to do it your own way, reducing costs for both construction and maintenance of your plane. We do, however, strongly warn you about deviating from standard acceptable methods and materials in and around the engine compartment.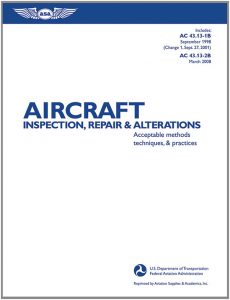 It took a long time for the aviation industry to learn these do's and don'ts, so it is to your advantage to learn these procedures and methods and use them. On a normal engine start-up or shut-down, the engine may move at the flange. Special care must be taken to avoid attaching any stiff members directly from engine to engine mount or firewall.
Use braided hose (aircraft spec.) and leave some slack in the line. Aluminum fuel lines must be correctly flared with the proper flaring tool and these lines must be securely attached. Fiberglass is very abrasive, so any contact between aluminum and fiberglass must be secured well, otherwise any vibration will cause the fiberglass to erode the aluminum away at a very rapid rate. (We have seen on a prototype plane where cowling engine baffle contact caused the fiberglass to wear holes in the .030 aluminum engine baffling in less than 20 hours.) Just imagine if that type of vibration was occurring to a fuel line.
Do not let anything abrasive touch your fuel lines. All wiring must be properly bundled and secured. There are accepted methods for securing clamps. wiring, and hoses to the engine mount Did you know that using a single wire wrap to fasten a hose or wire directly to the mount is incorrect. There is a method using two wire wraps that isolates or insulates the engine mount from the wires or object clamped.
There is a very helpful book published by the Professional Aviation Maintenance Foundation. The title is Acceptable Methods, Techniques, and Practices/Aircraft Inspection and Repair/Aircraft Alterations. The publication is identified as AC 43.13-1B, and it is available through most government printing offices or aircraft supply houses at larger airfields. We strongly suggest you obtain a copy of this book.