This cautionary tale was submitted by Al Lange.
After 4 years and 6,000 hours in construction, two long-time pilots were finally on the way to attend an Oshkosh extravaganza! We departed Syracuse International Airport (KSYR) on a GPS course direct to KOSH on July 24 – planning our arrival well in advance of an approaching weather system.
Expectation was high with respect both to participation in the AirVenture 2000 event and showing off a beautiful airplane. We were proceeding happily along on a perfectly splendid afternoon at 6,500 feet, approaching the west end of Lake Ontario, when our daydreams were suddenly interrupted.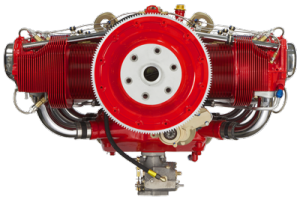 The smoothly running Lycoming O-320 168 HP Penn Yan engine that had performed flawlessly for over 30 hours, stopped developing power totally over water 10 miles from the Canadian shore! Our efforts to restart the engine were to no avail There was serious doubt about reaching shore. Maintaining a descent rate under 500 feet per minute thanks to the marvelous GlaStar flight characteristics enhanced our chances. Landfall was assured, as the engine began to develop power intermittently, The portable Garmin GPS promptly provided information that the Burlington, Ont. Airport (3ZBA) was located on a heading of 051° at 7 nm. The engine was now developing normal power; a precautionary landing was completed.
Outside temperatures were high, and we were quite certain that vapor lock had occurred.
After consulting with a mechanic and completing a test flight on the next day, we elected a return to Syracuse via a land route with constant GPS surveillance. That proved to be a correct decision, as a similar series of events transpired en route after about the same elapsed time. A double precautionary landing was completed a Williamson-Sodus Airport (3G7), located between Rochester and Syracuse,
Our planned trip proved in fact to be an unintended shakedown flight! This was the first extended length trip for this airplane at full power. Outside temperatures were high, and we were quite certain that vapor lock had occurred.
We had failed to properly insulate a number of short lengths of aluminum tubing on the engine side of the firewall, as well as the gascolator, fuel pump, relief valve, check valve, etc. We will also be repeating flow testing and other potential factors, as well as correcting this shortcoming of our work It was embarrassing to discover the probable cause our difficulties.
With the considerable number of GlaStar completions reported, it is a bit surprising that similar shortcomings have not as yet been reported in the GlaStar annals. In the belief that our candor will prove helpful, both to other builders still at work toward completion, and those already flying to admit to similar booboos, we have bared our souls.
As amateur builders, we have awesome responsibilities.