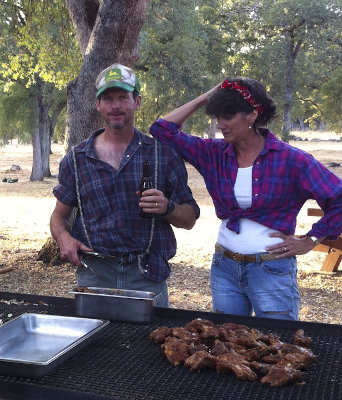 Join us at the Tenth Annual Northern California GlaStar & Sportsman Fly-In on October 6-7 in the Gold Country town of Columbia, California, for a little California Dreamin'! Wear your tie-dye, board shorts, and flip-flops!
This is a popular gathering of GlaStars & Sportsmans at one of California's nicest public fly-in facilities. It boasts a sweet airport campground and clubhouse next to a well preserved Gold Rush town. The 30th Annual Fiddle & Bango and Chili Cook-Off also takes place in town on Saturday this year. Meet the people that you have talked to on the GlaStarnet and check out some beautiful flying examples of our favorite aircraft. If you need an inspiration ride to get going on your project, we can make that happen too.
Please RSVP by October 1 if you plan to attend so that we can have name tags ready for you and your guests. Include the name of each person attending and your aircraft type (GlaStar or Sportsman) and N-number. Do you have any suggestions for a short workshop on the flightline? Do you want to share a special flying story after dinner? We'd love to incorporate that into the program. We are also accepting donations for our raffle prizes; your contribution will help make this ever-popular event even better this year.
We've created a Google Map showing several points of interest including several described above. It will answer many questions and provide custom driving directions.