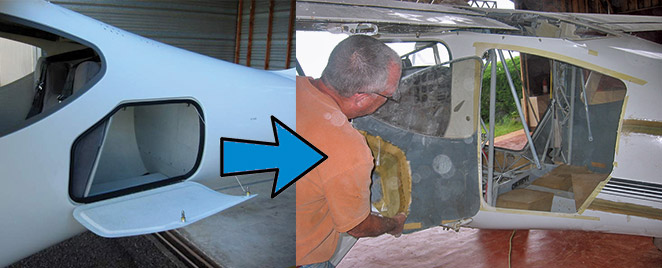 If you ever thought about installing a larger cargo door for your GlaStar, now is your chance to do it.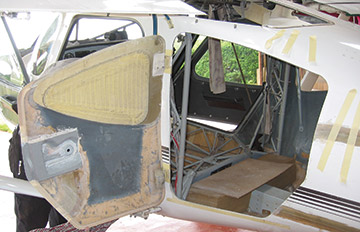 When the Glasair factory was developing the Sportsman, they tested a GlaStar with a large rear door to Sportsman structural loads and it passed with flying colors. Recently Ted Setzer, Glasair's R&D guru visited a builder in Africa and helped him install a large rear door on his GlaStar, and now Ted is proposing to build a retrofit kit for an enlarged rear door for existing GlaStars. The story about this mod is in the 4th Quarter 2012 GAOA Flyer.
Think of the possibilities – jump seat passengers, easy access for dogs, easy loading of baggage and folding bikes, and even your back will thank you.
If you're interested in this offer, please join the conversation in the Custom Mods forum or send an email to admin@glastarnet.org.