So you just bought an airplane kit. Congratulations!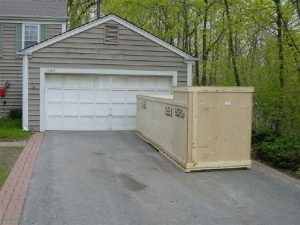 That big crate is on it's way. Yikes! Now what?
You'll be glad to know you're not alone. There are hundreds of builders who will be able to help you complete the airplane and fly it safely.
Here are some tips and recommended steps:
Join the Glasair Aircraft Owners Association.
Join your local EAA chapter. Your local EAA chapter has a wealth of information. There are also EAA technical inspectors who will inspect your project and qualify you for a discount on insurance. Visit eaa.org to find the chapter nearest you.
Participate in the forum here. This is one of the most valuable tools you can use. Hundreds of builders are sharing problems and solutions daily. Highly recommended!
If you haven't had any metal work or composite experience, take a class from one of the national companies doing roadshows. Your local EAA chapter should have information on this. An excellent one is EAA SportAir. Visit their web site to check out their schedules. Alternatively, you can wait and take sheet metal or composite workshops at the EAA Oshkosh fly-in or at Sun 'n Fun.
Get your tools–there are some companies listed on our website that many builders have used and are recommended. There are also a group of "must check-out" vendors that provide Glasair, GlaStar, and Sportsman specific goods and services.
Riveting: practice, practice, practice prior to starting your project. When your rivets start looking good, start on your project.
Fiberglass: study the instructions and make a practice part before digging in, or better yet, attend a fiberglass workshop.
Carefully read all the builder logs and the tips that builders have submitted. There is a ton of great information on how to save time, money, and aggravation here on this website.
Send tips to us to be posted so other builders can benefit from your experiences.
Enjoy the experience!