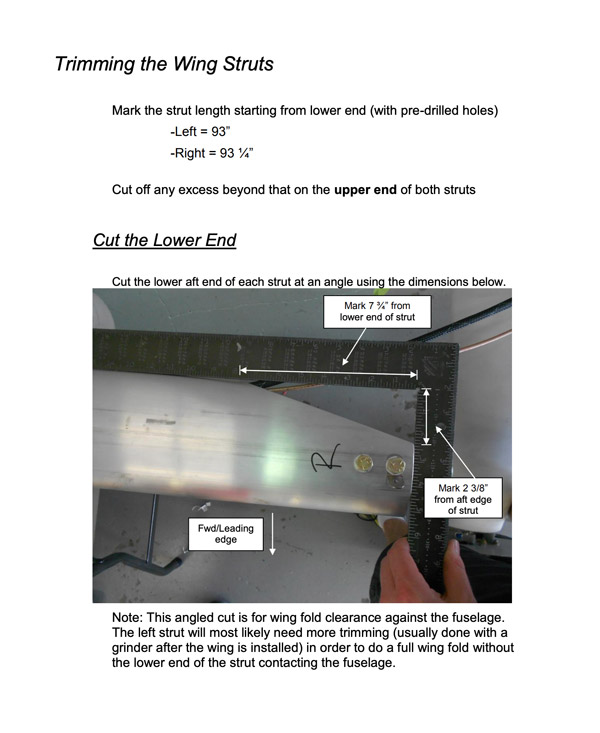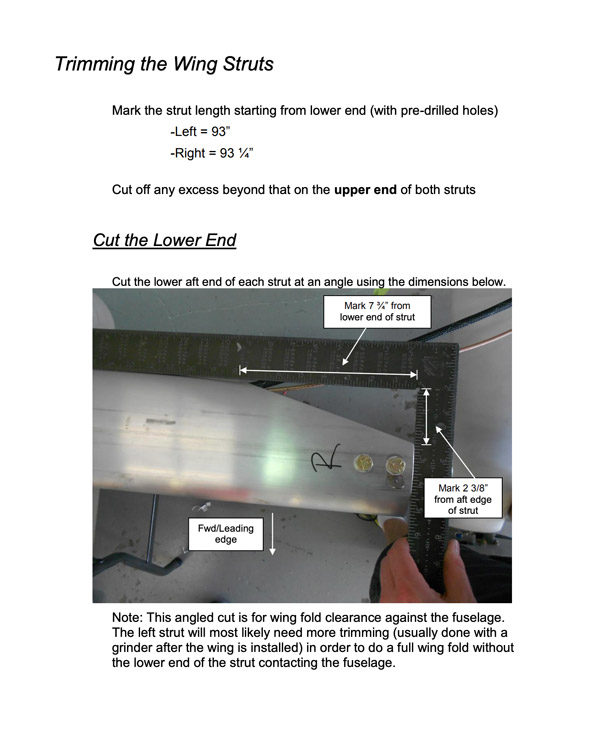 Version
Downloads

31

File Size

1.12 MB

File Count

1

Create Date

May 25, 2021

Last Updated

October 10, 2021
Glasair Aviation's TWTT workbook adapted for the Carbon Sportsman wing strut and fittings.
Important: The length of the struts and the angles to be cut — they affect how well the drilling jig fits. The fuselage must be level and secured in a way that it won't shift during the setup and drilling process. Keep the jigs pressed up against the strut while drilling. A strap can be wrapped around the strut and the drilling jig. The goal is two-fold: keep the jig from wobbling around while drilling, as well as to keep the drill bit from grabbing the jig and pulling it away from the strut. You'll have to be careful as you start drilling to keep as straight as possible.
The TWTT program uses a jig in which the fuselage rests and is bolted to prevent any change while installing wings and other structures.
Hardware list:
4x NAS75-8-016
4x NAS75-8-018
2x AN8-30
4x AN960-816L
2x AN310-8
8x AN7-27A
16x AN960D-716
8x AN364-720A
More info in the forum.
Attached Files
File
Trimming and Drilling Carbon Sportsman Struts.pdf