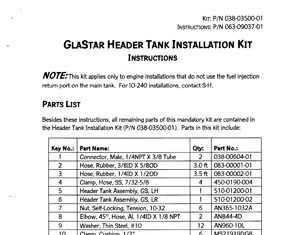 This kit applies only to engine installations that do not use the fuel injection return port on the main tank.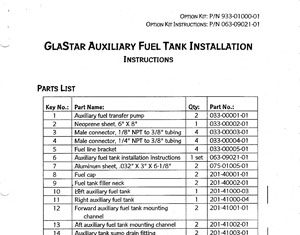 GLASTAR ALUMINUM AUX TANK INSTALLATION The GlaStar auxiliary fuel system consists of two fuel tanks, one in the outer bay of each wing. The aux...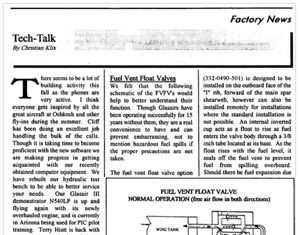 Fuel Vent Float Valves (FVFV)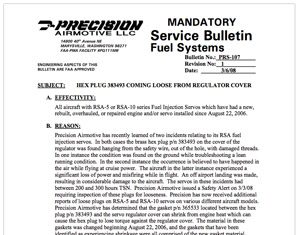 Precision Airmotive Mandatory Service Bulletin PRS-107 Subject: Hex plug 383493 coming loose from regulator cover Effectivity: All aircraft with RSA-5 or RSA-10 series fuel injection servos which...