Oil cooler I did something a bit different with the oil cooler. Since we typically take the oil cooler air from behind cylinder #3 and...
This is an easy way to make a mold for a muffler shroud layup. I pegged a board which I clamped to the table of...
More power. Everyone wants it, but how do you get a real performance increase without tearing your engine apart? Power Flow Systems, Inc. has...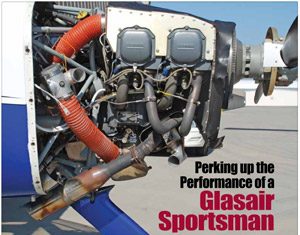 Power Flow exhaust shows a measurable efficiency gain over the standard system.